These Show Me State mazes are bursting with fall fun
Corn mazes have become a symbol of Autumn and a staple for kicking off the season. Not only do they provide a great time for the entire family, but they give people a reason to get out and patronize local farms. Whether you brave a haunted maze or enjoy a weekend filled with all-ages activities, a venture through these winding labyrinths is sure to be an unforgettable time.
Fall is one of the most wonderful times of the year. Embrace the season of pumpkin spice and jack o' lanterns with a romp through a corn maze. From the Ozarks to the Boot Heel, these labyrinth-like adventures offer tons of fun to guests of all ages.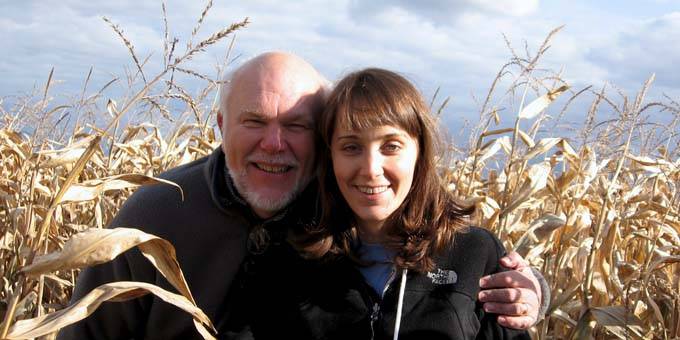 Hampton Corn Maze
Marshfield, MO
The Hampton Corn Maze is open from September 15 to November 4, 2017. This kid-friendly corn maze is designed with the entire family in mind. In addition to a maze, it features wagon rides and a U-Pick pumpkin patch to satisfy all your pumpkin needs. Kiddos can take a ride on the barrel train and larger groups can reserve a fire ring to roast hot dogs and marshmallows. Concessions are also available for purchase.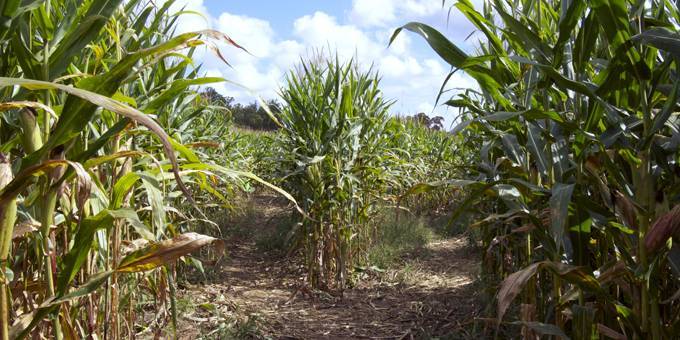 Shuck's Corn Maze and Pumpkin Patch[1]
Pleasant Hill, MO
You can get lost in the 14-acre Shuck's Corn Maze and Pumpkin Patch. In addition to seeing this amazing creation and navigating through the maze, guests can partake in many fall festivities. Shuck's has pumpkins, a barrel train, hayrides, a hay jump, laser tag, and even knockerball. When you've burned off all your energy and need to refuel, gorge yourself on hot chocolate and apple cider, hot dogs, and kettle corn.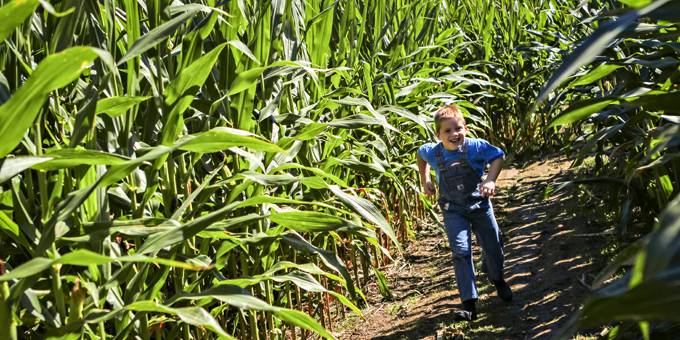 Shryock Brothers Corn Maze[2]
Columbia, MO
Head to central Missouri to celebrate the beginning of fall at the Shryock Brothers Corn Maze in Columbia. Along with admission into the corn maze, guests can also take advantage of attractions such as the fun barn, corn pit, a 50 foot barn slide, and a kids' area. To catch a view of this year's National Park design, stand on the lookout deck. Or, for an additional cost, take a hayride and then roast marshmallows over a campfire.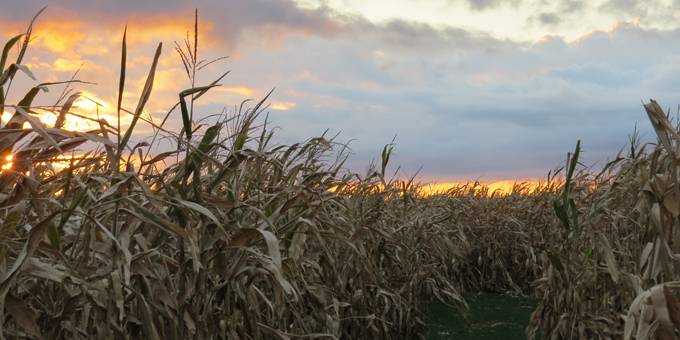 Pathways Corn Maze
Oronogo, MO
Until its unfortunate closing, Pathways Corn Maze in Oronogo, MO was the place to be for fall cheer. Open every Friday and Saturday, the maze was designed in a Minions theme for the 2017 season. Families could also enjoy hayrides, a corn crib perfect for the kiddos, photo ops, and more at this fantastic fall destination.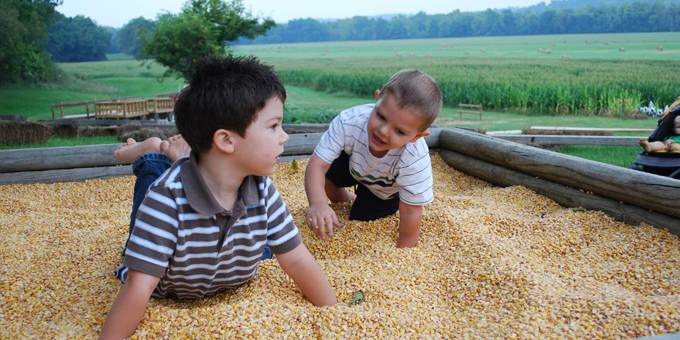 Right Choices Corn Maze[3]
Southwest City, MO
The Right Choices Corn Maze & Pumpkin Patch in Southwest City, Mo. offers many different things to the public. The main attraction is the corn maze, which stretches across eight acres, but guests can also pick out their own pumpkin, launch corn from the corn cannon, get moo-ving with the cow train, and create crafts at the Pumpkin House. Every weekend in October, visitors will also be able to go on a pony ride and enjoy a bonfire and marshmallow roasting on Sundays.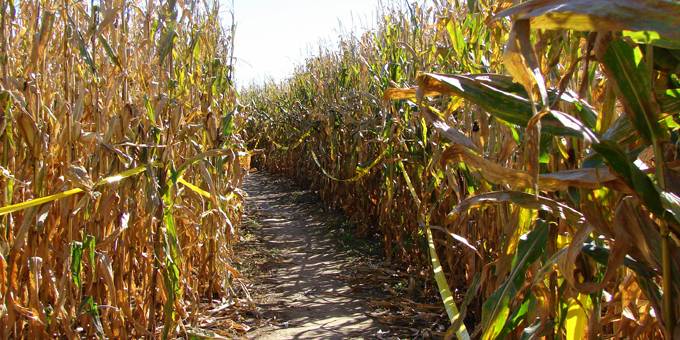 Brookdale Farms Corn Maze[4]
Eureka, MO
The Brookdale Farms Corn Maze in Eureka, Mo. opens up on September 14. The event runs Thursday to Sunday, and several special events are available throughout the season. In addition to the elaborate corn maze, which is fun for all ages to explore, the farm is also home to a pumpkin patch, a playground, campfires, a corn box, hay jump, zip line, and a haunted maze. For an additional cost, camel rides, knockerball, and pony rides are also available.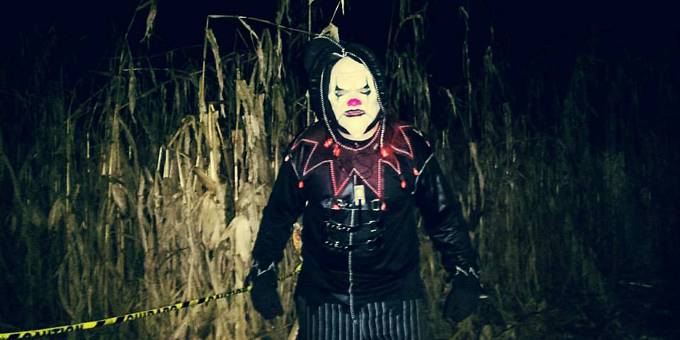 Monster Corn Maze[5]
Cabool, MO
For those brave maze-goers who are looking for a thrill, the Monster Corn Maze in Cabool, Mo. is the perfect place. Before visitors can make it out into the woods alive, they must conquer the creepy corn field and the haunted house of horrors, where terrifying creatures wait around each corner. The maze is open on Fridays and Saturdays from dark until 11:00 PM from September 22 to October 28, 2017.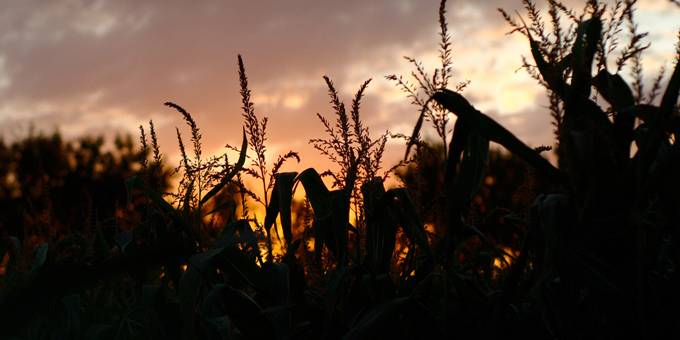 Deadly Corn Maze[6]
Higginsville, MO
For a theatrical experience sure to thrill and horrify, the Deadly Corn Maze in Higginsville, Mo. is a great choice. The maze features haunts that will make your blood run cold, including evil clowns and ghoulish monsters that lurk in the decrepit chapel and graveyard. The attraction is open every Friday and Saturday night in October.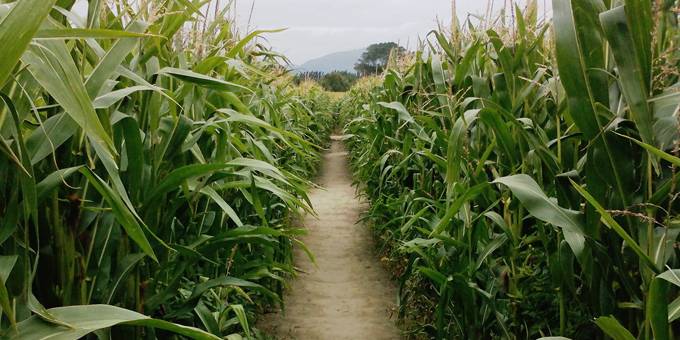 Amaizing Acres[7]
Barnard, MO
Looking for something to put you in the fall spirit? Look no further than Amaizing Acres in Barnard, Mo. This year's corn maze is sprawling and the pumpkin patch is filled with a huge selection of pumpkins ripe for the picking. Other activities available include tetherball, pumpkin bowling, horse swings, hamster rollers, a tube slide, and many more. Open Saturdays and Sundays in October.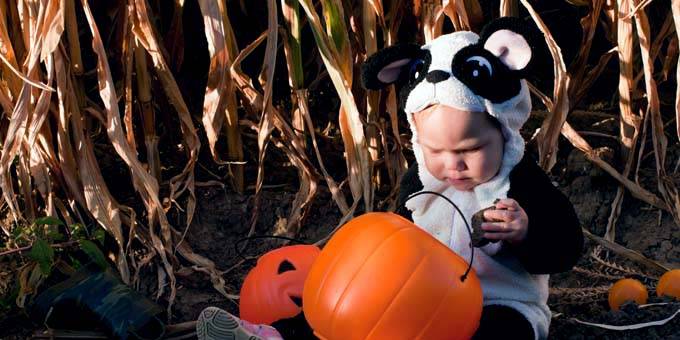 Beggs Family Farm[8]
Sikeston, MO
The fall season kicks off on September 30th at Beggs Family Farm, where all ages will have an amazing time making their way through the themed maze. Visitors will be impressed with the abundance of attractions available on the farm, including a colorful pumpkin patch where they can stock up on jack-'o-lanterns. Once guests triumph over the maze, they can take to the Miner Max Maze, ride on the wagons, and play in the cow barn. The farm also has pizza, slushies, hot chocolate, and smoked pork steak sandwiches which are all served fresh.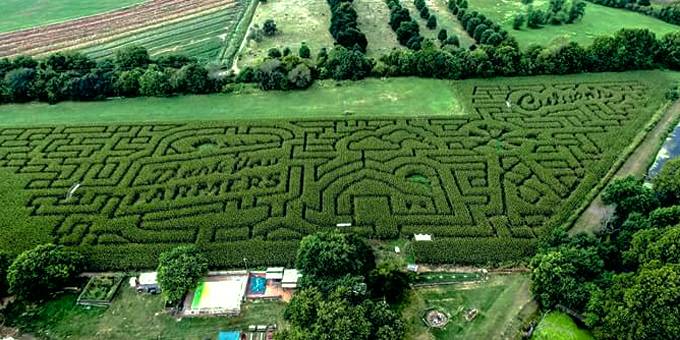 Verona Corn Maize[9]
Verona, MO
The Verona Corn Maize kicks off its 18th season on September 23, 2017. The seven-acre corn field is sprawling with twists and turns sure to challenge even the most experienced navigator. When you're finally free from its depths, enjoy things such as the cow train, Pumpkin Chuckin', or take a ride on the old-fashioned hayride. Visitors who are feeling a little more adventurous can join in on the Zombie Harvest Paintball, where they'll be able to face zombies in an apocalyptic battle. And make sure to treat your taste buds to funnel cakes, hot dogs, nachos, caramel apples, and more at the many concession booths. Proceeds go toward funding the Verona's Boys Home.
With so many corn mazes to navigate in Missouri, make sure to clear your autumn calendar and head to the local farms for some fall festivities. Did your favorite Missouri corn maze make our list? Tell us in the comments below, and don't forget to Like and Share with your fall-loving friends!