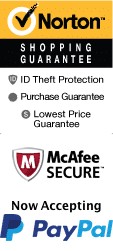 Taste of Santa Fe Wine and Dine Lunch Tour of the Historic Plaza
Imagine walking through the winding streets of Santa Fe's historic Plaza, savoring the sights, sounds, and smells of the city's rich culture while indulging in a gourmet lunch and sipping on some of New Mexico's finest wines. This is exactly what you'll get to experience on the Taste of Santa Fe Wine and Dine Lunch Tour of the Historic Plaza.
The tour begins at 11 am at the Southwest corner of the Plaza, where you'll meet your expert guide and fellow foodies. From there, you'll embark on a leisurely stroll through the heart of Santa Fe's famous Plaza, making stops at some of the city's most beloved and historic restaurants. You'll get to sample some of the most delicious and authentic regional cuisine while learning about the rich history and cultural significance of each dish.
You will explore the hidden courtyards and passages of the city, and venture into some of its oldest and most charming buildings. Your guide will share the fascinating history of the Plaza, including tales of its original Native American inhabitants, the Spanish conquistadors who first colonized the area, and the Mexican and American settlers who followed over the centuries.
And of course, no tour of Santa Fe would be complete without sampling some of the delicious wines produced in the region. Throughout the day, you'll get to try some of the best wines from local wineries, savoring the rich flavors and aromas of the region's most famous grapes.
This four-hour tour is perfect for anyone looking to explore the authentic flavors and rich cultural heritage of Santa Fe. Whether you're a longtime resident or just visiting for the first time, you'll be delighted by the sights, smells, and flavors of this gourmet walking tour.
In summary, the Taste of Santa Fe Wine and Dine Lunch Tour of the Historic Plaza is a one-of-a-kind experience that combines the best of Santa Fe's food and wine culture with its rich history and stunning architecture. Don't miss out on this unforgettable opportunity to indulge in the flavors and sights of one of the most unique and beautiful cities in the world!
Book Now!