Santa Fe, NM Culinary Tours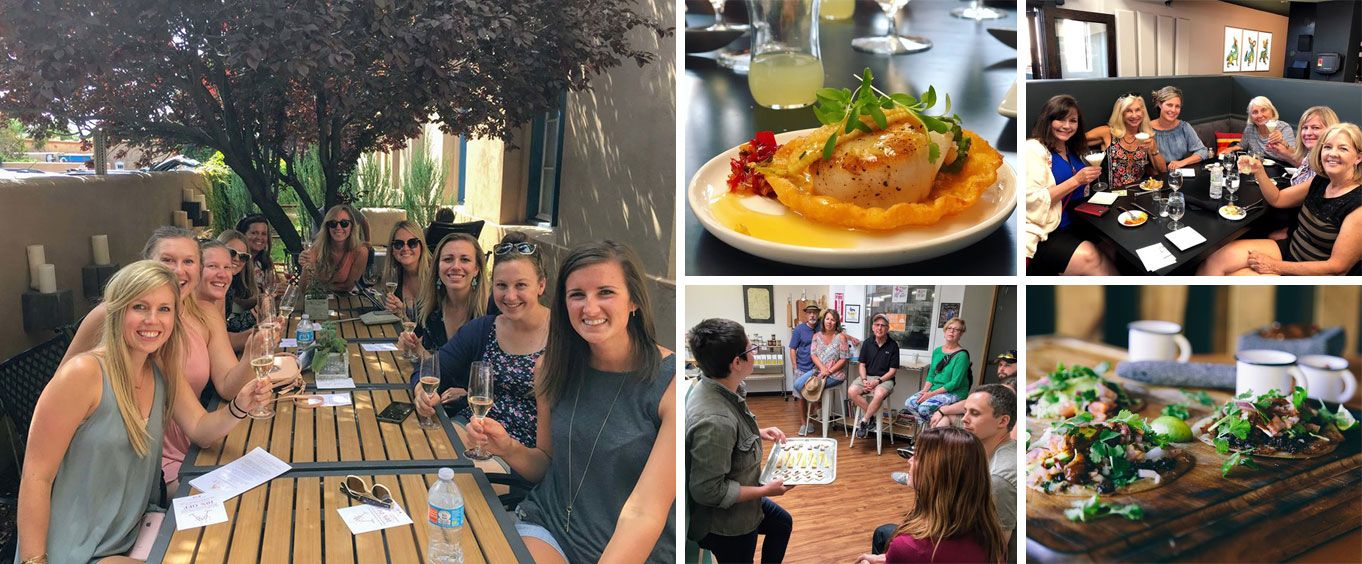 Food is one of the most cultural aspects of a city. Experience all of the great flavors and fun of Santa Fe, NM with a culinary tour through the city's finest local eateries.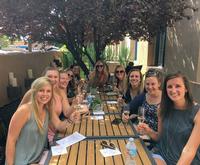 This is going to be one of the most amazing culinary tour adventures you have ever experienced in your entire life because this is the perfect place for people who love food to go to be able to experience some of the most delicious food you have ever witnessed. It is an opportunity to enjoy some delicious food in a four-hour tour that features samplings of some of the most amazing meals that the Santa Fe area has to offer while exploring the beautiful area. It is a wonderful and amazing time while it is the perfect opportunity for you to be able to eat food you have never tried before and spend time with that special someone sharing in the memories.
Available 164 days between Nov 21 & Oct 31
Nov 24
N/A
Sold Out
Nov 25
N/A
Sold Out
Nov 26
N/A
Sold Out
Nov 27
N/A
Sold Out
Nov 28
N/A
Sold Out
Nov 29
N/A
Sold Out
Nov 30
N/A
Sold Out
Dec 01
N/A
Sold Out
Dec 02
N/A
Sold Out
Dec 03
N/A
Sold Out
Dec 04
N/A
Sold Out
Dec 07
N/A
Sold Out
Dec 08
N/A
Sold Out
Dec 09
N/A
Sold Out
Dec 10
N/A
Sold Out
>
The Santa Fe Railyard Arts District Food Culinary Tour is approximately four hours long and will take visitors on a walking tour of the new Santa Fe. Along the tour, participants will stop at four of the following locations: Joseph's of Sante Fe, Cafe Sonder, La Choza New Mexican Restaurant, Santa Fe Spirits Downtown Tasting Room, Vivac Winery Tasting Room or the Second Street Brewery. Along the one and half mile walk, knowledgeable tour guides will narrate the tour which also features historical landmarks and the history of the railroad in the west. Be sure to wear comfortable clothing and shoes and bring a camera to take some amazing pictures of this up and coming city. This astounding culinary tour can give guests a totally unique opportunity in Santa Fe, New Mexico.
Available 46 days between Nov 22 & Oct 30
Nov 23
N/A
Sold Out
Nov 24
N/A
Sold Out
Nov 25
N/A
Sold Out
Nov 26
N/A
Sold Out
Nov 27
N/A
Sold Out
Nov 28
N/A
Sold Out
Nov 29
N/A
Sold Out
Nov 30
N/A
Sold Out
Dec 01
N/A
Sold Out
Dec 02
N/A
Sold Out
Dec 03
N/A
Sold Out
Dec 04
N/A
Sold Out
Dec 05
N/A
Sold Out
Dec 07
N/A
Sold Out
Dec 08
N/A
Sold Out
Dec 09
N/A
Sold Out
Dec 10
N/A
Sold Out
Dec 11
N/A
Sold Out
>