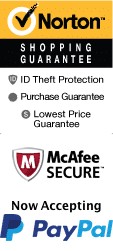 Savor Santa Fe Wine Pairing Dinner Tour
Step into a world of delight at the Savor Santa Fe Wine Pairing Dinner Tour, a dazzling experience located in Santa Fe, New Mexico. This activity is perfect for everyone who desires a night of family fun, culinary excitement, and a chance to engage in the city's wine culture. The tour showcases five different dining destinations in Northern New Mexico, showcasing some of the region's most excellent wines and cuisine.
Guests will be taken on a scenic journey through the streets of Santa Fe, stopping at different locations to indulge in wine and pairing dinners. The activity lasts for approximately four hours and will take patrons from one exquisite meal to another. Each meal boasts of an exceptional wine selection, carefully paired with the perfect culinary creation to appease your taste buds.
The tour gradually builds up the dining experience, beginning with a light appetizer and wine to whet your appetite and increasing to an entree with multiple courses, and finishing with a chilling dessert. The real value of the Savor Santa Fe Wine Pairing Dinner Tour is that patrons are provided with the opportunity to explore the city's diverse culinary scene by indulging in the best local chef-developed cuisine paired flawlessly with exquisite wine.
The Savor Santa Fe Wine Pairing Dinner Tour offers diners a journey of exploration, one that connects them to a rich history of local cuisine and wine. The tour exposes customers to the story behind each dish and wine. It is a unique and engaging experience that will leave every participant with a greater appreciation for the art of wine pairing.
In conclusion, those who attend the Savor Santa Fe Wine Pairing Dinner Tour will have their expectations exceeded by an exceptional culinary experience. You'll explore Northern New Mexico's scenic routes while enjoying the best of Santa Fe's culture and hospitality. The activity is perfect for couples, groups, and families looking for a unique dining experience that offers delicious cuisine and exquisite wine pairings. Be sure to book today to experience the unparalleled excitement of Santa Fe's Savor Wine Pairing Dinner Tour!
Book Now!