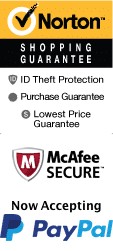 New Mexican Flavors Tour of the Santa Fe Plaza
New Mexican Flavors Tour of the Santa Fe Plaza is a must-book tour for any foodie visiting Santa Fe, NM. This three-hour long walking tour is a one-of-a-kind experience that takes you through the magical scents and flavors of some of the best local cuisine in the area. With a knowledgeable guide at your side, you'll explore the historic Santa Fe Plaza and discover the unique flavors that make up the city's culinary scene.

During this tour, guests will have the opportunity to sample food and drink from five different locations, each with their own unique dishes and stories. From traditional Native American cuisine to spicy Mexican flavors, and classic Southwestern fare, all guests on this tour will leave with a full belly and a new appreciation for Santa Fe's rich cultural heritage.

The tour is perfect for anyone looking for a taste of the local culture and history, as the guide will provide in-depth knowledge about the Plaza's history and the ingredients that go into the dishes. The tour also covers a lot of ground, so be sure to wear comfortable shoes and bring a camera to capture all the savory sights.

One of the biggest highlights of the New Mexican Flavors Tour of the Santa Fe Plaza is the opportunity to meet the chefs and owners of some of Santa Fe's most popular eateries. This provides a unique opportunity to hear stories about the dishes, the history of the establishments and their passion for food.

Santa Fe has always been known for its unique blend of Native American, Spanish and Mexican culture, and this tour encapsulates those flavors and experiences in the most delicious way. The tour is perfect for families, foodies or anyone interested in learning more about the historical significance of Santa Fe's local cuisine.

In conclusion, if you're looking to fully immerse yourself in the food, culture, and history of Santa Fe, the New Mexican Flavors Tour of the Santa Fe Plaza is the perfect activity for you. Remember to bring comfortable shoes and a camera, as you explore the historic Plaza and taste some of the best dishes that the local food scene has to offer. Book your tour now, and get ready to experience an explosion of flavors and cultures that will leave you with lasting memories.
Book Now!