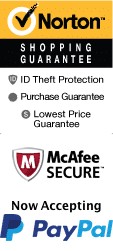 Taos Historic Downtown Walking Tour
Plaza S Taos, New Mexico 87571
1-800-987-9852
Chat Now
Taos, NM is a fascinating city that is full of history, culture, and wonder, and a walking tour is the perfect way to experience it all. Explore its local life and vast historical roots on this Taos Historic Downtown Walking Tour. This remarkable tour offers insight into the wonders of Taos and the most important aspects of the city. It provides interesting commentary and sightseeing that offers an incredible time. For a fun adventure, combine the Taos Historic Downtown Walking Tour with a hotel stay for a custom vacation package.
About the Tour

Embark on an exciting day on the historic streets of downtown Taos with the Taos Historic Downtown Walking Tour. This will be the perfect adventure for you and your family to learn about this amazing city on an hour-long walking tour within a half-mile radius. Your professional and informative guide will provide you with tons of information about the city including local history and stories of the area. Along the way, guests will be able to see important Taos landmarks and highlights, including Taos Plaza, John Dunn Shops, Taos County Courthouse Murals, Michael Gorman Gallery, Hotel La Fonda de Taos, and the Red Cat House Apartment. From the ladies of the night to Navajo figures, you will learn all about the people that have put Taos on the map.
Begin your tour at the La Fonda Hotel where you will meet your guide to begin the adventure. Your guide will take you along the beautiful streets pointing out multiple locations to discuss the history of each place and wonderful stories of interest. During the tour, you will hear stories about many known people such as the famed Padre Martinez, Doc Martin, Long John Dunn, and more. You will also be able to hear stories about people like Kit Carson and Don Juan de Onate.At the end of your tour, your guide will lead you back to the hotel. Most of the walking is on sidewalks, making it a great option for most travelers. About a half mile of easy walking is completed on this tour.
If you are looking for an incredible adventure in the beautiful city of Taos, NM, the Taos Historic Downtown Walking Tour is certain to be a great time. Embark to Santa Fe today and explore all the wonderful activities in the area. For the best deals, book a vacation package to Santa Fe, New Mexico!
Frequently Asked Questions for Taos Historic Downtown Walking Tour:
What methods of transportation does the Taos Historic Downtown Walking Tour use?

This is a walking tour.

Is there any walking involved?

Yes. There is approximately a half mile of easy walking done on this tour.

For what ages is the tour appropriate?

Great for all ages.

Is photography / video recording allowed on the Taos Historic Downtown Walking Tour?

Yes.

Where does the tour meet?

Plaza S, Taos, NM 87571, USA
Book Now!