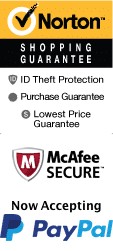 2-Hour Photography Lessons While Touring Downtown Santa Fe
San Francisco St & Lincoln Ave Santa Fe, New Mexico 87501
1-800-987-9852
Chat Now
Want to learn something new or hone some of your own photography skills while in Santa Fe on a fun walking tour? The 2-Hour Photography Lessons offered in the area are the perfect addition to your itinerary. With this adventure, guests will be able to get an overview of some of the most interesting facets of Santa Fe local life while enjoying tips on photography. Whether you are a budding photographer or just want to try something new or get some great pics for Instagram, this trip is a great option.
About the Lessons

The 2-hour lessons involve learning about all the different settings on your camera and how to use them to create the perfect shot. We'll also discuss the basics of exposure, aperture, shutter speed, ISO, and other technical aspects. You can learn the basics of framing and composition, which are the foundation of great photography. You'll explore the streets of Santa Fe and take various photos to practice the concepts discussed earlier, shooting in low-light conditions and working with moving subjects. Once all the photos are taken, you'll go over the basics of post-processing in a program like Adobe Lightroom or Photoshop. You'll learn cropping, color correction, retouching, and other techniques. Taking photography lessons while touring can help you become a better photographer and create more meaningful images. You'll get to practice in different environments and with different light sources, allowing you to hone your skills and develop your eye for composition.
Traveling and taking photography classes gives you a chance to gain different perspectives on life. You'll learn more about different cultures and be able to capture stunning images that are unique to that area. Professional photographers will be able to give you tips and advice on how to improve your photography skills. You'll be able to ask questions and get personalized guidance on how to capture the best shots. Taking photography lessons while touring will help to get your creative juices flowing. You'll be exposed to different cultures and scenery, which can inspire and help you take more unique photos.
Experience some of the best sightseeing in the area while also honing your photography skills with this incredible adventure. Guests are certain to have an amazing time. Combine this attraction option with other activities in the area and a hotel stay for a fantastic time in Santa Fe, NM.
Frequently Asked Questions for 2-Hour Photography Lessons While Touring Downtown Santa Fe:
Approximately how long could a customer plan to spend at 2-Hour Photography Lessons While Touring Downtown Santa Fe?

It lasts approximately 2 hours.

What methods of transportation does the 2-Hour Photography Lessons While Touring Downtown Santa Fe use?

This is a walking tour.

For what ages is the tour appropriate?

Great for all ages.

Is photography / video recording allowed on the 2-Hour Photography Lessons While Touring Downtown Santa Fe?

Yes.

Where does the tour meet?

E San Francisco St & Lincoln Ave, Santa Fe, NM 87501, USA
Book Now!