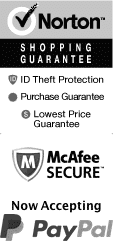 Things to do in San Antonio for Teens
Teens can sometimes be a little harder to impress during a vacation. Luckily, San Antonio has plenty of adventures that will be right up their alley! Check out places like SeaWorld and Six Flags or take a sightseeing tour. You can also find an array of custom vacation options, hotels, and articles about weather, the Riverwalk, and other helpful topics to help you plan the perfect trip.
Things to do in San Antonio for Teens
Dec 4, 2023
to
Dec 31, 2024
San Antonio Aquarium
Schedule

Teens will have a fantastic time in San Antonio, TX with a visit to the San Antonio Aquarium. Offering a look at some of the most brilliant species of the ocean, this aquarium is filled with displays that will delight and educate. See the Giant Pacific Octopus, sting rays, and many more exhibitions.
Dec 7, 2023
to
Dec 31, 2024
SeaWorld San Antonio: Get Tickets to San Antonio SeaWorld & Aquatica San Antonio Combo Tickets
Schedule
The killer whales, dolphins, rides, shows, and other amazing attractions at SeaWorld San Antonio are adored by visitors of all ages, so this is a great option for those with teens. Since it initially opened, this theme park has become one of the most well-liked ones in the region, and visitors' excitement for it has never wavered. It's a superb park for an exciting day of vacation fun! The park features everything from rides to shows featuring aquatic life and plenty of informative fun.
Dec 4, 2023
to
Jun 30, 2024
Tomb Rider 3D Laser Adventure Ride
Schedule
Enjoy a fun adventure for teens when you book the Tomb Rider 3D Laser Adventure Ride. Go head to head with your friends as you shoot laser guns and try to get the highest score. The guns keep score of how many targets you hit, so you can enjoy some friendly competition.
Dec 4, 2023
to
Jun 30, 2024
Texas Ranger Museum
Schedule
Visit the fascinating Texas Ranger Museum to learn more about the unique histories of San Antonio and the Texas Rangers. You can satisfy your hunger for knowledge and have a great time with the whole family at this museum, which has a ton of historical relics and exhibits to examine. There are many historical treasures here, including actual weapons, clothes, and more.
Dec 4, 2023
to
Jun 30, 2024
Extreme Escape San Antonio Live Action Games
Schedule
At the thrilling Extreme Escape San Antonio Live Action Games, put your brains together and devise a plan of action to escape. These well-known games lock you in a room for an hour. To escape, you'll need to gather all the hints, crack the codes and riddles, and utilize logic.
Dec 4, 2023
to
Jun 30, 2024
City Sightseeing Hop-On / Hop-Off San Antonio Tour
Schedule
With the renowned City Sightseeing Hop-On/Hop-Off San Antonio Tour, you may explore the city to the fullest. Visitors will appreciate boarding the trolley to go throughout the city and see some of its most notable monuments. The Alamo, Market Square, San Fernando Cathedral, and the Spanish Governor's Palace are just a few of the attractions. For some truly unforgettable enjoyment, make sure to include it in your summer travel itinerary.
Dec 4, 2023
to
Jun 30, 2024
The Amazing Mirror Maze & The Vault Laser Challenge
Schedule
Teens will have a blast challenging their inner child with a fun mirror maze. Find your way through the maze then conquer the Vault Laser Challenge, a fun obstacle course that puts your skills to the test. Visitors of all ages are sure to have a great time.
Apr 5, 2024
to
Oct 13, 2024
Aquatica San Antonio
Schedule
For a fantastic family excursion, visit Aquatica at SeaWorld. This water park offers a variety of thrill-seeking water rides, including lazy rivers and wave pools. On your next trip to San Antonio, chill off in the water and splash around.
Dec 4, 2023
to
Jun 30, 2024
Six Flags Fiesta Texas, San Antonio
Schedule
This summer, visit the renowned Six Flags amusement park for a ton of family-friendly fun! You may discover something to like no matter what your tastes are because there are rides to suit everyone. Experience the excitement of more than 50 different rides while experiencing some thrills on a roller coaster. Naturally, the enjoyable water rides that can help you cool off from the sweltering San Antonio sun are also available during the summer.
Dec 4, 2023
to
Dec 31, 2024
Extreme Escape
Schedule
Recent years have seen an increase in the popularity of escape rooms around the nation. Visitors are given a complex and challenging challenge, putting their brains to the test as they try to solve complex puzzles, track down clues, and escape! Visitors to Extreme Escape will love competing against the clock in these exciting escape room games.