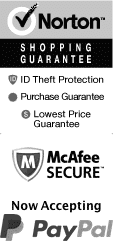 Family Things to do in San Antonio
Alamo City is a gorgeous place to visit, and guests will enjoy experiencing a variety of attractions. From the Go Rio River Cruises to Six Flags Fiesta Texas and the San Antonio Zoo, you will find many things to see and do during your trip to this historic city. You can pair all of these adventures with a hotel or vacation package and be sure to check out the site for helpful info about the Riverwalk, weather, activities, and more. 
Family Things to do in San Antonio
Jun 5, 2023
to
Mar 31, 2024
Go Rio San Antonio River Cruises : Boat Rides San Antonio Riverwalk
Schedule
The entire family will find some amazing appreciation for San Antonio with tickets aboard the Go Rio San Antonio Riverwalk cruises. These cruises get guests out on the water to see the local landmarks, restaurants, boutiques, and more. You will get an in-depth look at San Antonio's wonderful environment and learn about its city and history along the way. Be sure to bring your camera, because you will get some of the best views of the city during this trip.
Jun 5, 2023
to
Dec 31, 2023
San Antonio Aquarium - Visit the Aquarium San Antonio
Schedule

One of the year's top attractions is the San Antonio Aquarium. The Giant Pacific Octopus and stingrays are only two of the many different species of animals that call this aquarium home. Visitors can look around displays and even get close to some of the animals.
Jun 5, 2023
to
Mar 31, 2024
Natural Bridge Caverns - Discovery Tour
Schedule
Do not pass up the opportunity to view the remarkable and majestic natural beauty that is the Natural Bridge Caverns, a wonder-filled natural museum. The largest cave system in Texas, these stunning caves are 180 feet below the surface and only 30 minutes from downtown San Antonio. There is little doubt that these San Antonio caverns tours will be fascinating.
Jun 5, 2023
to
Mar 31, 2024
LEGOLAND Discovery Center - San Antonio
Schedule
At LEGOLAND Discovery Center, embrace your inner child! This attraction is ideal whether you are a devoted LEGO enthusiast or are just searching for something to do during your family getaway. As soon as you enter, you can explore exhibits and interactive spaces where you can construct things and use your ideas. Fantastic LEGO models are also available to admire.
Jun 5, 2023
to
Mar 31, 2024
Texas Ranger Museum
Schedule
Learn about the intriguing history of San Antonio and the Texas Rangers at the fascinating Texas Ranger Museum. With a ton of historic artifacts and displays to explore, you will quench your thirst for knowledge and have a blast with the entire family. With real weaponry, uniforms, and more, you'll find plenty of historic wonders here.
Jun 5, 2023
to
Mar 31, 2024
San Antonio Zoo Hours, Tickets & More
Schedule
One of the top San Antonio tourist attractions is thought to be the San Antonio Zoo. Don't pass up the chance to learn more about the animal kingdom. Crocodiles, squirrel monkeys, and lorikeets are a few of them. There are so many fantastic things to do, making it an amazing option for your next family vacation in San Antonio, TX.
Jun 5, 2023
to
Mar 31, 2024
The Amazing Mirror Maze & The Vault Laser Challenge
Schedule
Enjoy some family fun in San Antonio with the Amazing Mirror Maze and Vault Laser Challenge. With the mirror maze, you will find your way through the winding maze. The 4D attraction combines tech with classic mirror maze fun. Then, conquer the Vault Laser challenge, a fun obstacle course that is sure to delight and challenge you.
Jun 5, 2023
to
Mar 31, 2024
San Antonio Explorer Pass
Schedule
San Antonio Explorer Pass Tickets are the first step towards a fantastic trip in San Antonio over the summer. This venerable ticket offers alternatives for some of San Antonio's hottest and most well-liked attractions. With it, visitors can decide whether to go to locations like SeaWorld, Six Flags, and others.
Jun 5, 2023
to
Oct 15, 2023
Aquatica San Antonio
Schedule

Head to Aquatica, SeaWorld's water park, for an awesome family adventure. This aquatic park features everything from wave pools to lazy rivers and plenty of water rides to get in the thrills. Splash around and cool off from the San Antonio sun during your next getaway to the area.
Jun 5, 2023
to
Mar 31, 2024
Six Flags Fiesta Texas, San Antonio
Schedule
The entire family is certain to have a brilliant time in San Antonio, TX with tickets to Six Flags Fiesta Texas. This theme park is home to more than 50 different rides ranging from mild children's rides to thrilling roller coasters for adults and teens. No matter what sort of day you are looking to have, you'll have a blast at Six Flags.