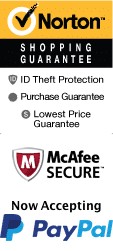 Panama City Beach Weather Information

Panama City Beach was rated the #4 best beach by The Travel Channel, and with such perfect weather, it is no big surprise! With 27 miles of white sand beach, and plenty of activities and attractions for visitors of all ages, this beach community on the Gulf of Mexico makes a great vacation getaway during most any time of year.

Summer in Panama City Beach is known as the '100 Magic Days,' as temperatures are in the 80s, and overnight lows are in the 60s. One of the best aspects of summer in Panama City Beach is that the water temperature during June, July and August is in the mid-80s, making it the perfect destination for those who want to enjoy some diving, fishing, parasailing or jet skiing. Summer does have its drawbacks, however: July brings an average of nearly 9 inches of rain, making it the wettest month of the year, while July and August are the hottest months of the year. Also, crowds are thickest during the summer, driving prices up and making reservations a crucial part of any summer visit.

Temperatures drop as fall arrives, though daily highs in September remain in the upper 80s. Daily highs in October and November are substantially cooler; temperatures are typically in the mid-70s or low 80s. Night time lows during autumn are usually in the 50s and 60s, but by November, lows in the upper 40s are common.

With the onset of winter, prices drop and there are fewer visitors. Temperatures remain the 60s during the day, and may drop down into the upper 30s overnight.

Spring is a good time of year to visit Panama City Beach, as temperatures are nearly ideal: daytime highs in March, April and May are typically in the 70s, with some warmer spring days reaching the low 80s. April and May also have the least rainy days, so this is a great time to get out and enjoy some golfing or RV'ing, or for visiting an amusement park or go-kart course.

For travelers seeking some sun and surf, Panama City Beach makes a great travel destination. Whether you are a winter snowbird, or a summer beach bum, Panama City Beach has something fun for you. Be sure to check out the current weather in Panama City Beach when planning your beach getaway.