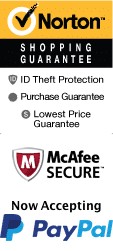 Axe Throwing Panama City Beach
493 Richard Jackson Blvd Panama City Beach, Florida 32407
1-800-987-9852
Chat Now
Are you ready for a thrilling challenge? Panama City Beach brings you an exciting new activity that you won't find anywhere else. Axe Throwing, located in the heart of the city, promises hours of fun and excitement as you hit a bullseye in a satisfying thump.

As you enter the arena, you will be greeted by your friendly instructor who will guide you through this activity. They will teach you the proper technique and ensure that you prioritize safety above everything else. You will be given the equipment you need to get started - an axe and a sturdy target - and after a few practice throws, your real adventure begins.

The target looms large in front of you, and your heart begins to race as you take aim. You feel the weight of the axe in your hand and the anticipation builds as you take a deep breath. With a flick of your wrist, you release the axe and watch as it soars through the air, hitting the board with a satisfying thud.

As you gain skill and confidence, you can take on new challenges. Try throwing from further away, switch up your grip, or experiment with different angles. With each successful throw, you will feel a rush of excitement and accomplishment.

Axe Throwing is a perfect activity for groups looking for something a little different. It's a great way to bond with friends or colleagues, and perfect for special occasions such as birthday parties or bachelor/bachelorette parties.

In summary, Axe Throwing is an exciting and unique activity that combines skill and excitement. With expert guidance and a focus on safety, you'll have all the tools you need to hit that bullseye. Whether you're a seasoned axe thrower or a complete beginner, there's something for everyone at this thrilling attraction. Don't miss out on this opportunity to experience Axe Throwing in Panama City Beach!
Frequently Asked Questions for Axe Throwing Panama City Beach:
Approximately how long could a customer plan to spend at Axe Throwing Panama City Beach?

It lasts approximately 1 hour.

Is Axe Throwing Panama City Beach handicap accessible?

Yes.

Is photography & video recording allowed?

Yes.
Book Now!