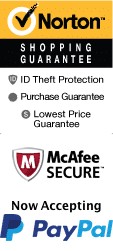 Notoriously known to the world as a whiskey state, Tennessee has earned worldwide recognition with its high quality whiskey products such as Jack Daniels.
However, since 1996 Tennessee has been able to 'wet its whistle' with a new comfortable beverage. Located in Nashville Tennessee off of 901 Division street, Yazoo Brewing Company has flushed the southern culture with its eclectic flavory beers.
Though its first beer was brewed in an old farmhouse in Virginia, Yazoo Brewing Company has traveled throughout the mason dixon gathering different aromas, ingredients, and experiences ultimately leading to one of the south's favorite home brews. Now residing in Nashville Tennessee, where the culture has always enjoyed a healthy buzz, Yazoo has found its home.
Tennessee has always flaunted a proud culture of quality alcoholic products which was evident even during the prohibition era in which Tennessee boasted a prominent amount of moonshiners and bootleggers. Thus it only makes sense that Yazoo Brewing Company, with its humble origins out of an old farmhouse, would comfortably find its final resting place in the music city capital.
So if you are looking for an interesting and quite literally intoxicating way to spend an afternoon, come support and visit this dedicated home of Yazoo Brewing Company simply located off of 901 Division Street and experience the rich southern culture as it should be...with a beer in hand.