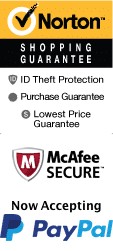 The Wildhorse Saloon in Nashville, Tennessee is more than a simple bar or restaurant, although it is both of these as well.
The Wildhorse Saloon in downtown Nashville Tennessee is more than a simple bar or restaurant, although it is both of these as well - it is one of the most popular of all venue and Nashville dining options in the city and in the middle Tennessee area!
The unique dining experience offered at Wildhorse Saloon has helped it become one of Nashville's best places to eat. The restaurant and bar is located in a three-level warehouse that is a historic landmark in the area. This large, 66,000 square foot facility has live music every weekend, if not more often, and provides a number of dance floors so that everyone can enjoy it. In addition to providing this, the location also features a full-service restaurant and bar serving up plenty of delicious food for a great meal and drinks. There is a concert location in which plenty of famous people have performed, as well as a live band and dance venue that attracts people from around the world. In addition, it also features a TV studio for specialized needs and has plenty of comfortable seating for all abilities.
This is a hot spot, to say the least. It attracts more than one and a half million people each year. In the heart of Music City, this happy, energized downtown location is known for the huge amounts of barbecue used each year as well as the high-quality menu featuring a well-loved fried pickle recipe.
Visitors to the Wildhorse Saloon Nashville TN will enjoy a range of experiences. Private parties can also be booked here and some 2,500 parties happen each year at this location. As a country music haven, you will likely see the highest quality country music stars including people like Ricochet, Lonestar, and Sons of the Desert playing here. Plus it's one of the best dance destination options in the area!
When in Music City, a stop at the Wildhorse Saloon Nashville is almost a must, but call ahead to reserve your spot in this wildly popular location. Plus, the Wildhorse Saloon Schedule is always changing, offering plenty of even options such as a concert benefit, break-out session, club dance, pep rally, and plenty of ways to see great artists perform live!
Whether you are there for the dancing, the drinks, live entertainment, or want to simply get out and have some fun and dance in downtown Nashville, the Wild Horse Saloon is the best place to be! Plus, it's nearby some other great Nashville TN favorites including the Ryman Auditorium, Grand Ole Opry, the Gaylord Hotel, and more!