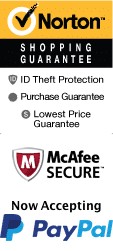 Valley Amusement Theme Park in Nashville, TN
2444 Music Valley Drive Nashville, TN 37214
If you're looking for a day of wholesome family fun featuring rides, events, food, and more, look no further than Nashville's Valley Amusement Park.
Although much smaller than the former Opryland Theme Park, Valley Amusement Park features plenty of thrills for the entire family. Several special rides are featured especially for the younger kids, while older kids and teenagers will find plenty of exhilaration on the roller coaster and high-speed rides like the Sizzler.
Of course, there are also great eating options at the park, including funnel cakes, cotton candy, hot dogs, lemonade and more. Best of all, the park is much less expensive than its larger counterparts, so you can take the entire family for a day of fun without digging too deep into your pocketbook.
Reviews

Matt
Springfield
✓
Verified Traveler
I love going to theme parks everywhere i'm at, and the valley amusement park sounds like it has some great new features to work with.