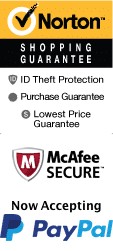 Every town has an area that's just booming with activities and fun.
In Las Vegas, it's the Strip and in many towns, it's called 'downtown' or 'Main Street'. When you're in Murfreesboro, Tennessee, you have only to go to 'The Square' to find more things to do and see than you can imagine.
The Square in Murfreesboro, TN is the location of the Main Street JazzFest, a two-day event that's fun for everyone in your family. There are also various other shops and restaurants to visit including Marinas on the Squre.
What's New The Salon is the perfect place for the women to spend the day, or at least an afternoon. There's nothing like a new hairdo and makeover to really brighten up her day. If that doesn't do the trick, Yoga on the Square will relax her as the teach the fundamentals of yoga and how to make it work for you.
If you decide to stay in Murfreesboro for a couple days to take advantage of all that The Square has to offer, you'll have a great selection of hotels to choose from including The Comfort Suites, Sleep Inn, Holiday Inn Express, Springhill Suites and Comfort Suites Airport.
As if the Square wasn't exciting enough, just off the square you'll be able to shop to your heart's content at the Stones River Mall. With 55 stores, you'll need a lot of time to browse and shop. You'll find Chuck E. Cheese, Victoria's Secret, The Buckle, Christopher & Banks, Finish Line, Gap/Gap Kids to name just a few.