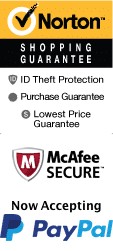 Bell Buckle near Nashville, TN
Introduction Are you looking for ideas on where to spend your next vacation? If so, look no further than Bell Buckle, Tennessee, a small town that is about an hour south of Nashville.
Even though this is a small town, there is still a lot you can do here. There are many great places to eat, shop, and explore. You can visit this place all year round.
Food
One place you can visit if you want coffee is "The Bell Buckle Coffee Shop." You can have a drink like a gingerbread latte as well as some baked goods. There is also free WIFI to enjoy while having your treats. Also, right around the corner from that shop is the "Bluebird Antiques & Ice Cream Parlor." Here, for example, you can try "old-fashioned malt" from the store's soda fountain.
Historical Town
This town also has a hotel called the "Walker Inn Bed & Breakfast." This hotel used to be a home from the 1890s in Bell Buckle. It is also not too far away and in walking distance from the downtown square.
Closing
Hopefully, this information on Bell Buckle will appeal to you. You can visit this place with your family and friends. That could be a great way to spend your summer. If you want to learn more about Bell Buckle, please visit this site: https://www.tnvacation.com/articles/bell-buckle-small-town-treasure.