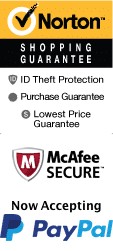 Downtown Portland near Nashville, TN
Portland, Tennessee is a city that is actually loacated in two counties: Sumner and Robertson.
The population hovers a little bit above 10,000 people so the city has a small town vibe. Although it is its own city, Portland is technically a part of the overall larger Nashville Metropolitan population center.
This city has been looking ideal to a lot of people as more and more people have been moving to the Nashville Metropolitan area. This could be great for investors too as a rising population means rising real estate prices as well. Other factors in the growth of this city are companies such as Daido America, who has their headquarters based there.
Throughout history, this area has been known for excellent soil that is great for farming and agriculture as a whole. When people initially came to the area; they came from the Virginias and Carolinas, with great visions and speculation of the lands. The area offered great soil and climate to grow tobacco and tobacco soon came to be very important in the area, even raising the value of the lands in the area. Fountain Head is the oldest local settlement in Portland, located a few miles south of Downtown Portland.
In the coming years, Portland and the greater Nashville metropolitan area will continue to grow at a great rate. This could be very ideal for investors looking to buy property or for families looking to find a growing city to settle in with a great sense of community.