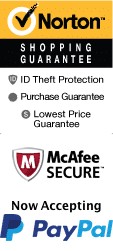 The Spirit of Nashville is a gift shop specializing in poster art, Nashville artisan products, and Nashville-themed gifts.
Located close to Vanderbilt University, Centennial Park, and a number of great restaurants, the Spirit of Nashville is a convenient stop.
In addition to its convenience, the Spirit of Nashville is also unique. It features award-winning art pieces created in-house and offers over 450 Nashville and vintage-themed designs. It has one of the largest print collections in the entire city, and is the one and only home to Anderson Design Group!
Anderson Design Group is the owner of the shop, and their success was launched with a unique promotion. In 2001, the group's owner created the Spirit of Nashville Collection (hence the shop's name)—a promotional calendar featuring posters of Nashville icons, all designed in a style unique to the period between 1920 and 1950. The collection was a huge success and was featured in many top design magazines. It was also drawing in fans from as far as Europe clamoring to get their hands on a copy. That's why the shop was opened—to give every local and tourist access to these awesome prints.
If you're in the Nashville area, the Spirit of Nashville is a must visit. Whether you want to see some unique art, buy a classic poster, or grab a Nashville-themed souvenir, this cozy country store has it all. Stop by at 116 29th Avenue North, in the good old Music City of Nashville, Tennessee.