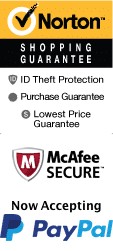 Set in the heart of Music City in Nashville, Tennessee you'll find Tennessee Brew Works.
Enjoy a full brewery and a tasting room allowing you to sample the numerous fine hand crafted beer. Spend an afternoon viewing how beer is made and sampling the many varieties available at this brewery.
When you are in the Nashville, stop by the Tennessee Brew Works open Wednesday, Thursday, Friday, Saturday, and Sunday. You'll find a full brewery within view of all the tables. This brewery uses the 30-hectoliter brew system that is incredibly efficient while using less raw materials, making this one of the greenest breweries in the region. taste the numerous Meura Micro Mash Filter brews they create including "Walk The Lime", "West Wind Farms", and so many more. Find the ideal brew for your taste buds while you learn what creates the many different flavors available. The brewery is also home to a great beer centric menu created by chef Jay Mitchell who integrates the brewery's fine brews into his dishes. Enjoy live music while dining, Nashville is home to one of the largest music scenes in the nation and the city manages to incorporate it into almost every aspect of their attractions.
Set in the heart of Nashville, Tennessee where music and fun prevail, you'll find the Tennessee Brew Works. This fun brewery and tasting room invites you to sample their many delightful flavors available on tap as well as dine on a specially crafted menu that incorporates beer into the culinary masterpieces they serve. Don't miss a great day of new tastes and fun flavors, head to Tennessee Brew Works in Nashville today.