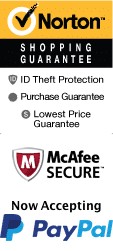 Located on the grounds of the Tennessee State Capitol in Nashville, TN, sits the tomb of the eleventh President of the United States, James K.
Polk.
James K. Polk passed away in 1849. Originally, he was buried elsewhere but in 1849 his body was moved to this final resting spot. Polk's wife, Sarah, is also entombed in the grave with him. The tomb is low key; just a grave under a small roof that is surrounded by a small fence.
The area also features statues of former Presidents Andrew Jackson and Andrew Johnson, who both hailed from Tennessee. James Polk had other ties to Tennessee and was the state's governor before his presidency.
Polk was the only President who had also been a Speaker of the House. He entered his presidency at the age of 49, at that point time, he was the youngest President in history. Polk was also the first President to voluntarily choose not to run for a second term as President because he fulfilled his campaign promise and did not see the reason. At the end of his presidency, he and his wife moved to their home in downtown Nashville in April of 1849. Just mere months later, in June, James K. Polk passed away. The death certificate listed his cause of death as complicated, but at the time there was a cholera outbreak that was ravaging Nashville and it is widely believed that is what ended his life.
For those in the area, this is an interesting bit of American history. Polk is widely referred to as one of the most underrated presidents in America's history. The central location, downtown Nashville, also offers easy access to numerous nearby eateries and local activities. This is a must on any travel itinerary.