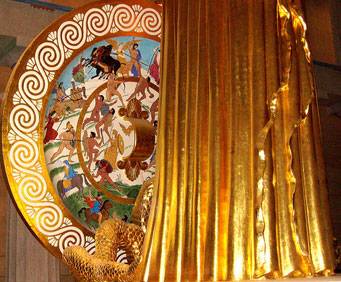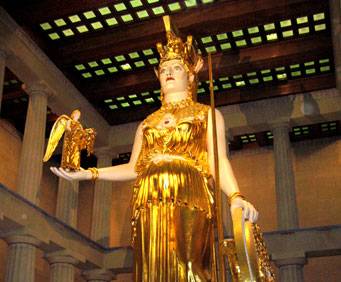 Athena Statue at the Parthenon in Nashville, TN
2600 West End Avenue
Inside the Parthenon at Nashville's Centennial Park, you'll find an amazing statue of the Greek goddess of wisdom known as Athena.
Athena stands almost 42 feet tall, leaving only about 12 inches between the top of her crown and the ceiling. Weighing about 12 tons, the statue is the largest indoor sculpture in the Western world and is a recreation of Greece's Athena Parthenos statue.
The statue is adorned with a crown, breastplate, bracelets, and robe all a beautiful golden color. In her hand stands a six foot statue of the Nike, the goddess of victory. Nike holds a wreath of victory and is preparing to crown Athena.
This amazing sculpture along with the Parthenon offers visitors the chance to experience a little bit ancient Greece in Nashville, Tennessee. This awe-inspiring statue is definitely something worth seeing.

By Date: