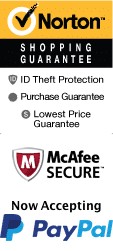 Fort Nashborough on the Riverfront in Nashville, TN
170 First Avenue North , Riverfront Park Nashville, TN 37201-1924
The following tours go by Fort Nashborough:
3/22/2023 - 12/31/2023
Get a tasting of all things Nashville with a Discover Nashville motorcoach tour.
Immerse yourself in the lives of Nashville's 18th century settlers at the enchanting Fort Nashborough in Riverfront Park.
In 1779, the Nashville area nothing but wilderness along the banks of the Cumberland River. By 1780, the first Nashville residents settled in the area and began building the settlement known as Fort Nashborough.
Located on the banks of the river, today's Fort Nashborough is an authentic replica of the original settlement including log cabins, costumed recreators and more. This historical and educational attraction is free for visitors who embark on a self-guided tour of Nashville's past.