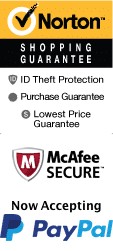 The following tours visit Belmont Mansion:
3/21/2023 - 12/31/2023
The Nashville Old Town Trolley Tour is the most fascinating way to experience the city; set out upon this fully-narrated hop on/hop off trolley tour to see Music City like you never have before on a family-oriented excursion.
Explore one of the most lavish and impressive antebellum homes in the Southeast with a tour of the Belmont Mansion.
Located on campus of Belmont University, this 19th century home served as the summer vacation house of Adelicia Cheatham, one of the richest women in the world. The enormous 19,000-square foot Italianate-style villa was built in the mid-1800s and was far more than just a home. Additional attractions at the Belmont Mansion included an art gallery, conservatories, lavish gardens, an aviary, a lake, and a zoo.
A collector of art, Adelicia amassed a large art collection, including five major marble statues by famous American artists working in the Rome at the time. Visitors can enjoy a one-hour guided tour of 16 of the most impressive rooms in the home and also enjoy time to explore on their own the wonders of Belmont Mansion.