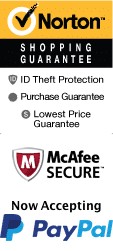 This museum is packed full of unique artifacts featuring the history of the
Grand Ole Opry
and some of its most celebrated songwriters.
This museum is the idealized way to spend an hour or so prior to a show at the Grand Ole Opry. Here, you'll see exhibits and displays from the early days of the Opry. Legends such as Minnie Pearl, Patsy Cline, Marty Robbins, Jimmy Dickens, and Tex Ritter are among the many with artifacts on display including awards, costumes, and more.
You can even see the living room of Patsy Cline and her husband Charlie Dick on display at the museum, as well as racecars belonging to Marty Robbins. The museum also features a replica of Tootsies showing what it looked like in its early days.
Take a trip down memory lane and discover the rich history of the Grand Ole Opry and the performers who were there from the beginning at this fun museum, and don't miss the opportunity to catch a show at the Opry while you're there!