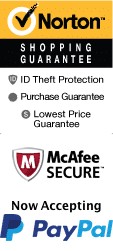 If you're a fan of quality wine and you'll be visiting Nashville soon, don't forget to check out the Natchez Hills Winery.
The winery has live music for you to enjoy, and you can also take advantage of Friday Night Flights. You can also got to tea at the winery and learn about how various teas are created and the foods that go best with teas.
When you go to the winery for a tasting, you'll learn how the wine is made, and get recommendations for which foods go best with red or white wines. There are plenty of chances to enjoy music on the grounds, and there are festivals, like the Swine and Wine Festival, that allows you to enjoy barbecue while sampling the wines that pair well with grilled meats. Natchez Hills Winery also hosts a comedy tour, so you can laugh with your favorite comedians while enjoying great wines.
Natchez Hills Winery is also ideal for private events. Many people have hosted weddings and receptions on the grounds, since the landscape is tranquil and colorful. You can also become a member of the wine club so you can receive the wines of your choice on a regular basis and discover new flavors. For additional information on Natchez Hills Winery and to find out more about events on the grounds, check out http://www.natchezhills.com/.