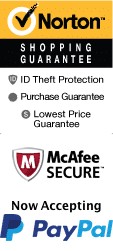 Music City Roots, Live From The Factory
, broadcasts weekly.
This two hour radio show brings a historic live musical radio production to life. The music venue is located in Franklin, TN.
Music City Roots, Live From The Factory features the amazing music scene that made Nashville famous. The genres covered include both country and Americana, sometimes even more modern interpretations of the traditional scene, dubbed the 'roots and branches', which bring all music fans together.
Music City Roots is available to a global audience. Each show features four to five different artists who each get twenty-minute segments which include interviews and music. The broadcasts also push artists to collaborate for a jam session at the end of each episode. The announcer of the show is Keith Bilbrey, a legend in Nashville, and a few others stop by to help host the festivities. The show serves as a middleman to offer artists a chance to share their talents with the world and connect with fans worldwide. Visitors of the show are offered a chance to watch the live recording of the broadcast and witness the music come alive in person.
This is a one-of-a-kind experience for music lovers. If you are in Tennessee, this is stop worth making. Guests won't be disappointed and will find the central location offers easy access to local shopping and eateries providing the perfect destination for a fun vacation.