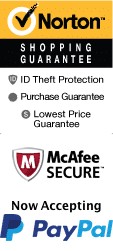 Mercy Lounge/Cannery Ballroom in Nashville, TN
1 Cannery Row # 100 , #100 Nashville , TN 37203
Located in lively Nashville, TN, the Mercy Lounge is a popular stop not just for tourists, but for world famous entertainers as well.
With room to house 500 spectators, this site manages to keep an intimate feel. Neon lights flicker and buzz along with the crowd, which may settled either at the bar or before the stage as they wait for their favorite band to arrive.
Despite playing host to such performers as Iggy Pop and Greg Allman, the Mercy Lounge still has the feel of a small-town bar, a place where regulars know the staff on a first-name basis and are always willing to chat up a visitor.
This isn't just a concert hall though—on the ground floor is the Cannery Ballroom, where events such as weddings and private parties are held.