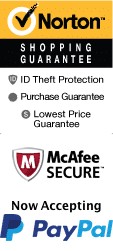 Mas Tacos is a very popular Mexican-style restaurant on the east side of Nashville, TN that is well-known for its fresh and tasty tacos.
Open Monday through Saturday, Mas Tacos offers a brunch option on Saturdays from mid-morning until mid-afternoon.
Pulled pork tacos, cast-iron chicken tacos, fried tilapia tacos, spicy carne molida tacos, and quinoa sweet potato tacos are on the menu at Mas Tacos. The tacos served at this casual eatery are not greasy or covered with cheese sauce. These tacos are filled with delicious, high quality ingredients, and they are also reasonably priced. The main ingredients in the tacos at Mas Tacos are accentuated with other ingredients such as roasted tomatillo salsa, red cabbage, lime-marinated onions, sour cream and cilantro. The chicken tortilla soup and the grilled corn on the cob coated with cheese and spices are other popular dishes at this laid-back eatery.
Mas Tacos originally started out as a Nashville, TN food truck, and the food was so well-received that the truck owners decided open their own restaurant in 2010. The restaurant is such a favorite dining spot of both local residents and tourists, that there is often a line of hungry customers waiting in line.
If you're a fan of tacos, and you're in the Nashville TN area, try to make a point of visiting Mas Tacos. Many people insist that the tacos served there are the best they've ever eaten anywhere. There are lots of attractions and activities located in Nashville, TN, and before or after you've partaken of them, Mas Tacos is a great place at which to enjoy a meal.