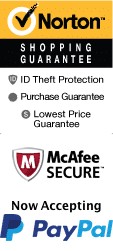 Lynchburg near Nashville, TN
The state of Tennessee is renown for great things such as; the country music capital of the world, the National Civil Rights Museum, and of course Graceland.
But another cool factoid is the city of Lynchburg, TN; which has some great jewels hidden and just waiting for someone to find. Located just outside of Nashville, Lynchburg is a small city with a big heart.
When you first arrive in Lynchburg, the first thing you will notice is the down home country feel and charm of the city. One of the biggest notable facts about Lynchburg is its distillery history. Currently one of its biggest attractions is the popular Jack Daniel distillery. Jack Daniels is famous for its Tennessee whiskey, which is sold worldwide and it is a major notorious piece of Lynchburg.
Lynchburg is also famous because of its history, which you can see when you walk the streets of downtown. The city was established in 1801 and the settlers there began making it a major source of industry in the south. In its early years Lynchburg was synonymous with gristmills, tanneries, cotton gins, and of course the distilleries. Although part of the city was burned down in the early 1800's and rebuilt, you can still see remnants of the cities famous historical timeline.
So the next time you are in Tennessee, stop by and visit Lynchburg. Check out all of the southern charm it has to offer; and walk down the historical streets of downtown Don't forget to stop by and take a tour at the Jack Daniels distillery; and sneak a taste of the great city of Lynchburg, TN.