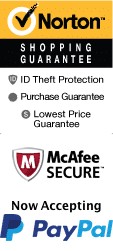 The Loveless Cafe, located off of U.S
S. Highway 100, in Nashville, Tennessee, has been serving fine southern cooking since 1951. By offering traditional home-style, southern meals, the Loveless Cafe has become a favorite dining spot for Nashville residents and visitors alike. Homemade buttermilk biscuits, southern-fried catfish and pit-cooked pork are among some of the favorite dishes served at this fantastic establishment.
Despite changing ownership several times, the Loveless Cafe has maintained the popular made-from-scratch recipes from its original owners, Lon and Annie Loveless. This remarkable commitment to its origins is what sets the Loveless Cafe apart from other restaurants. Travelers can find the all-day breakfast menu unlike any other. With fresh menu items like homemade granola, buttermilk pancakes and steak biscuits, patrons sometimes have a hard time deciding where to start!
Great food is not the only thing that makes the Loveless Cafe so popular. Fun and friendly employees provide a special southern hospitality that makes everyone feel welcome and at home.
The Loveless Cafe has a rich and unique history. Back in 1951 Lon and Annie Loveless began selling their famous fried chicken and biscuits to travelers along Highway 100 right out of their front door. The private home eventually grew into the Loveless Motel and Cafe, and the rest is history.
Paying a visit to the Loveless Cafe is a must for anyone traveling to the Nashville area. With many nearby attractions like the Cheeckwood Botanical Gardens and the Museum of Art, diners can enjoy a taste of fine southern cooking after taking in some local attractions.