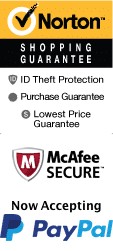 Known as one of Music City's most famous honky tonks, Legends Corner features thousands of items of memorabilia as well as some of the best musical acts in the area.
Legends boasts an impressive collection of records and other musical items. You'll find everything from five Elvis Presley 78RPM Sun Records to a twelve string autographed guitar once owned by Johnny Cash. Musical instruments from all over the world are also among the decor and include a balalaika from Russia and a didgeridoo from Australia.
Although the records, memorabilia, and other unique items cover the walls of the honky tonk, the live music is the main attraction. The music plays nonstop and begins when the doors open and lasts until about 2AM. Some of the city's best musical acts make their mark onstage.
Sit back and enjoy a cold drink along with great live music all among the unique and nostalgic decor at Legends Corner in Nashville.