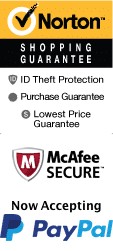 Are you visiting the Nashville area and looking for something fun to do? You will find Lane Motor Museum in Nashville, Tennessee.
The Lane family first made their mark in 1958 by founding an automotive company. In 2003, Jeff Lane, son of the founders, began the museum in an abandoned bread factory. He began the museum with his own collection of 70 cars. At Lane Motor Museum you can view 150 cars and motorcycles of all shapes and sizes made throughout the past 100 years. In addition, the museum also has a number or memorabilia and art displays. You and your family will marvel at the vast array of microcars, amphibious vehicles, military vehicles, prototypes, and unique cars and motorcycles.
The construction behind many of the automobiles in this international collection have themselves fascinating stories. Of particular pride for the museum is its large collection of European cars which is considered one of the best in the country. You will find that there are so many motivations that inspired the building of these machines. And no matter how old, the museum takes pride in keeping all vehicles fully restored and in working order. In fact, during an annual fundraiser, the museum allows donors to drive certain vehicles. It has been steadily growing in popularity since its opening. This is an attraction sure to be a hit with every age and everyone in the family.