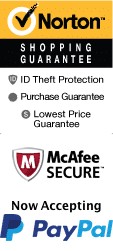 If you're looking for a delicious meal after exploring the city of Nashville, consider Joey's House of Pizza.
From the time you arrive at the restaurant, you can smell the scent of sauce, cheese and meats as they combine together create a satisfying meal.
The restaurant is open for lunch and dinner seven days a week. When you're inside the restaurant, you will see that there is a warm and inviting atmosphere. Tables are decorated with red and white checkered tablecloths along with subtle wooden details that complete the decorative aspects. Only the freshest ingredients are used when making the pizzas, sandwiches, salads and other items that are served. There is a children's menu so that families can easily enjoy the meals that are offered. You can enjoy your meal in the restaurant or place an order to take home. There are tables inside and outside so that you can enjoy the fresh air if you don't want to sit indoors. This is a restaurant that focuses on the family as the staff will make every effort to make sure customers are cared for from the time they enter the restaurant until they leave.
From museums to shopping centers with specialty items, Nashville has a little bit of everything to offer. While you're in the area, stop by Joey's House of Pizza for a freshly baked pizza or a salad. You will find that the restaurant is in close proximity to other attractions, making it a place where it's easy to spend a day in the town.