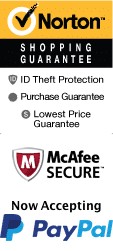 Currently located on 113 South 11th Street, I Dream of Weenie may look like any average lunch truck.
But looks are definitely deceiving here. As it turns out, this is one of the go-to places to get great signature style hot dogs while in Nashville, Tennessee.
I Dream of Weenie offers a simple look and overhead but doesn't scrimp on the quality of its products. Customers can order charcoal grilled hot dogs on fresh artisan buns, and unlike other fast food locations, the hot dogs are made to order for each individual which insures freshness of the product. If you don't want a pure beef hot dog, don't worry. I Dream of Weenie offers turkey dogs as well and for the vegetarians out there, I Dream of Weenie also has Tofu dogs.
As for the menu, it changes occasionally, with various options added and removed. The toppings can be a little out there and customers have the opportunity to be quite imaginative. Some of the combinations that can be found are the Pizza Weenie, the Taco Winnie, the Mac N Cheese Weenie and the Goat Cheese Weenie. You name the topping, and odds are I Dream of Winnie has placed it on top of one of their signature Hot Dogs.
So, if you are a hot dog lover and just happen to be visiting Nashville, Tennessee, then you might want to give this little lunch truck a try. Don't let the simple appearance fool you! This place is a unique hot dog lovers experience and a great option if you're in the area.