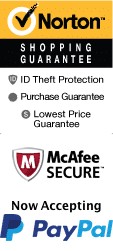 Holy Trinity Greek Orthodox Church in Nashville, TN
4905 Franklin Pike Nashville, TN 37220
The Holy Trinity Greek Orthodox Church in Nashville, Tennessee welcomes you to worship with them.
Created when religious members of the community saw a need for church services delivered in Greek, the Holy Trinity Greek Orthodox Church in Nashville was created and conducted services in both English and Greek.
The building is well worth a visit with fantastic Byzantine-syle architecture. The church itself also hosts an annual Greek Festival in September and various classes held throughout the week. There are also many organizations for youth and adults to get involved in the church community.
Sunday services begin with Matins at 8:30a.m. The Divine Liturgy is at 10:00 a.m. and anyone is invited to join, no matter of ethnicity.
Even if you won't be in town for Sunday services, this beautiful church is well worth seeing.
Reviews

Gil Chisolm
Sevierville, TN
✓
Verified Traveler
The greek festival they hold every year is always a blast. I can't wait for the next one.