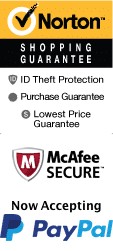 The Downtown Presbyterian Church is a magnificent and historical building that is home to a wealth of Nashville history.
This beautiful building has served its community in many different ways over the years. It was used as a hospital during the Civil War, a safe place for displaced community members after flooding in 1927 and 1937, and just a safe place to sleep for soldiers on leave during WWII.
Visit and take a free, self-guided tour Monday through Friday to learn more about the church's role in Nashville history or stop by to take part in the Sunday morning service.
Listed on the Blog for Lifestyle and Travel's Top 25 Free Things to Do in Nashville This Summer, the Downtown Presbyterian Church is definitely a Nashville "must-see" for anyone interested in history.