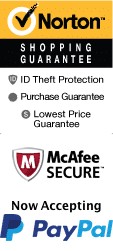 Mount Zion Missionary Baptist Church in Antioch, TN
2275 Murfreesboro Pike Nashville, , TN 37217
The Mount Zion Missionary Baptist Church in Antioch is located at 2275 Murfreesboro Pike.
The Mount Zion Missionary Baptist Church has multiple locations. The location in Nashville is known as one of the oldest black churches in the city. These churches are part of a worldwide ministry which practices a form of the Baptist faith. Mount Zion Baptists elieves that people need to be taught about God in a holistic manner. This means that people will be empowered by Jesus Christ through the teachings of this church. This church is multi-ethnic and multi-cultural.
This church believes that God should be praised through two things: spirit and truth. Members are encouraged to explore God and honor him freely. By the power of God, Mt. Zion Baptists know they do what God tells them to do, be what God wants them to be and have everything that God wants them to have.
Mount Zion Missionary Baptist Church has various programs and services which are open to the public every Sunday.