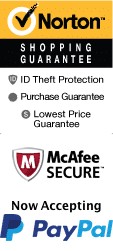 The Historic Downtown Gallatin is a city in the county of Sumner County, Tennessee.
Named for U.S. Secretary of the treasury, Albert Gallatin, the city was established on the Cumberland River. Gallatin's historic district offers shops, galleries, boutiques, entertainment and dining venues and an award winning Main Street such as the '2002 Silver Quill Award for Preservation of the City of Gallatin.' While in Gallatin, one should make sure to visit the East Main Street Historic District, as well as the Woodson Terrace Historic District.
A few fun facts about Gallatin are that it is the home to the national headquarters of Gap Inc. Also, the city is home to Volunteer State Community College that offers more than 70 degree programs. Lastly, the city is home to Old Hickory Lake, a man-made lake, built by the U.S. Army Corps of Engineers, located south of the city.
The city is rich in history, as well as an abundance of activities to ensure a wonderful visit. Events highlighted by the city include, the Salty Dog Festival, an Annual Farm to Table Dinner, a Car & Motorcycle show and numerous Art exhibits throughout the year. Making Gallatin you home may be enticing, though it is highly recommended to make a point to visit this Historic city. While visiting make it a point to meander toward Bledsoe Creek State Park, only via TN-25 E. Once there you can partake in over 80 outdoor adventures.