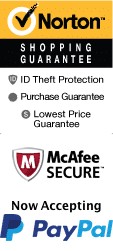 Corsair Artisan Distillery in Nashville, TN
1200 Clinton St. #110 Nashville, TN 37203
If you are looking for a little adventure and want to try something new, make sure to visit Corsair Distillery.
Located in Nashville, TN., this distillery offers a wide variety of unique spirits, offering old-fashioned and classic options to those that are meant for the daring and adventurous. No matter your preference, you will not be disappointed after your visit.
One thing is for sure: this is not your grandfathers distillery. The spirits made at Corsair Distillery possess all the best qualities of drinks from the past with all the uniqueness and exceptional qualities of the present. From artisan gin and spiced rum to Quinoa whiskey and red absinthe, you will be nothing but surprised and impressed by the quality and variety of spirits you are presented with.
The owners happened upon this idea by accident, but once it occurred to them it stuck and before they knew it, Corsair Distillery was on its way to creation. The hand-crafted spirits are made in small batches, ensuring a quality product with big and bold flavor . While they create small batches, they have had a great deal of recognition from publications such a Whiskey Magazine and Whiskey Advocate to Food and Wine and The Atlantic. They also offer tours of their facility, giving you the chance to truly see what goes into creating their amazing spirits.
It goes without saying that this new-age distillery is just getting started. Right off of highway 40, you have easy access to eateries, hotels, and other amenities. With shops nearby, making a stop at Corsair Artisan Distillery will be nothing but enjoyable and leave you planning on making a trip back just for more spirits of all types and flavors.