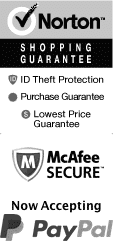 Top 9 Romantic Things in 2023 to Do in Nashville, TN
When you want to spend quality time with your significant other, check out these great activities. Each one will give you a special experience with the one you love. It's a great way to have fun and get closer on your getaway to Nashville! Celebrate an anniversary or just enjoy date night with awesome Music City attractions like the
General Jackson
cruises and
Nashville Nightlife Dinner Theater
!
Top 9 Romantic Things in 2023 to Do in Nashville, TN
Sep 28, 2023
to
Dec 31, 2023
General Jackson Showboat Nashville Lunch & Dinner Cruises
Schedule
A delicious meal, sizzling country music, and some sightseeing aboard the largest paddlewheel riverboat is the perfect way to spend some time with your loved one in Nashville. The General Jackson Showboat Lunch and Dinner Cruises give you all of that and more. Cuddle up and enjoy some peaceful time with the one you love on this romantic dinner cruise.
Sep 28, 2023
to
Dec 30, 2023
Nashville Night Trolley Tour
Schedule
For a romantic evening on the town, the Nashville Night Trolley Tour is the perfect way to experience everything great about the city. The tour transports you around the city and includes many different sights and sounds that will help spark romance.
Sep 28, 2023
to
Dec 30, 2023
Homes of the Stars Bus Tour - Tour Celebrity Homes in Nashville, TN
Schedule
See the gorgeous homes of the biggest country music stars like Martina McBride and Trace Adkins on this fascinating tour. In the midst of this enthralling city, it's impossible not to feel a spark of romance as you see the towering, elegant homes of stars past and present. This gorgeous architecture makes you appreciate beauty and can even give you some ideas for building your own dream home with your loved one!
Sep 28, 2023
to
May 24, 2024
Nashville Nightlife Dinner Theater
Schedule
Take your favorite girl or guy out for a special evening of fantastic country music and delicious food at the Nashville Nightlife Dinner Theater. Voted the number one dinner and show in Nashville, this theater offers you only the best in music and dining. You and your loved one will have a great time experiencing this together, making it one of the most romantic options in the city.