Best 10 Weekend Activities in Nashville for 2019

If you're only able to visit Nashville for the weekend, you won't want to miss any of the hottest attractions or activities in the area. With this list, you will see the best activities available for a wonderful weekend in Nashville!
Best 10 Weekend Activities in Nashville for 2019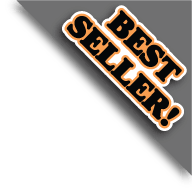 No matter how much or how little time you spend in Nashville, you have to visit the Grand Ole Opry to experience the tradition and grandeur of real country music entertainment. The Grand Ole Opry is responsible for much of the hottest stars and country music we know and love today. You have to spend one evening of your weekend getaway at the Grand Ole Opry to get a glimpse of the real Nashville!





For one of the best weekend activities in Nashville, TN book the Redneck Comedy Bus Tour. This two-hour guided comedy excursion will not only allow you to learn about the city, but you'll be treated to some side-splitting hilariousness along the way.
Available 304 days between Feb 21, 2019 & Jan 26, 2020
View Schedule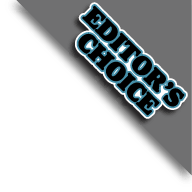 When you're in the country music capitol of the world, you don't want to skip anything as important as the Country Music Hall of Fame and Museum. This museum covers an entire block of downtown Nashville with it's exhibits. Gold and platinum records, rare recordings, and every type of memorabilia imaginable are featured in this incredible museum. It's a "must see" on a vacation in Nashville!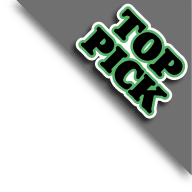 Lunch or dinner aboard the legendary General Jackson Showboat will give you a fun dinner and show experience during your weekend getaway. Classic country music and southern-style dishes have made this one of the hottest options for an evening or lunch in Nashville. Make sure you get to experience it for yourself!
Available 261 days between Feb 23, 2019 & Dec 25, 2019
View Schedule
Enjoy some of the biggest hits in country music made famous by seasoned artists Patsy Cline, Hank Williams Sr., Sara Evans, Toby Keith and so many more. This dinner show has been deemed one of Nashville's best and comes complete with a hearty, delicious buffet with endless filling options.
Available 136 days between Feb 22, 2019 & Nov 20, 2019
View Schedule
When you're in Music City, you have to see the beautiful homes of stars like Martina McBride or Trace Adkins. The Homes of the Stars tour will take you to the neighborhoods and along the streets of past and present country music stars. Bring a camera to take pictures of the spectacular houses and even more stunning stars you may see along the way!
The perfect addition to your weekend getaway or vacation is the Honky Tonk Tricket, that gives you admission to three of the best restaurants and bars on Honky Tonk Row. Taste 13 flavors of moonshine, step back in time to an 1800's saloon, and enjoy local Nashville entertainment and local brews with this fantastic pass!
Take advantage of the hop-on, hop-off option while touring fascinating Nashville landmarks like the Johnny Cash Museum, the Tennessee State Museum, The Parthenon and so much more. This charming narrated trolley ride will take you an on adventure through the streets of Nashville as you enjoy the wind in your hair and interesting facts from your tour guide.
Being a family owned Nashville tradition for over 35 years, the Willie Nelson and Friends General Store and Museum is a fantastic place to visit and discover hundreds of personal items from Willie Nelson himself as well as numerous friends, including Loretta Lynn, Dolly Parton, Kenny Rogers and Dottie West. You will also be able to pick up the perfect Nashville souvenir while at the General Store, with items ranging from t-shirts and cowboy hats to merchandise featuring Johnny Cash, Jack Daniels, and Elvis Presley.
The Nashville Zipline & Treetop Adventure Park at Nashville Shores is a great way to explore all of the exciting areas of Nashville. Zoom down ziplines as you soar across the treetops in this exciting, top Nashville attraction. Do not miss out on this amazing weekend activity.
Pricing and schedule are currently unavailable.

Activities