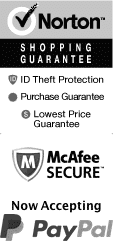 Things to Do in Nashville, TN This Weekend for 2023
Sometimes it is nice to just get away for the weekend, and a stay in Nashville, TN is an amazing way to relax and explore something new. These attractions offer an overlook of the hottest Nashville landmarks and attractions, allowing you to make the most out of your weekend adventures in Music City. Browse all of the available Nashville things to do this weekend and create the perfect staycation trip for you and your loved ones in Tennessee. While you are there, be sure to check out many of the amazing attractions that downtown Nashville is known for. See the
Country Music Hall of Fame and Museum
, sample some Nashville hot chicken, explore the downtown area on a trolley adventure, or enjoy live music at the famous
Grand Ole Opry
, a country music venue that has reshaped the industry entirely. You can grab a drink at one of the traditional honky tonk bars which delight the nightlife scene with music and drinks. The Nashville area is also known for landmarks like the Parthenon and Hatch Show Print Tour, and guests can visit historical locales like Andrew Jackson's Hermitage, the original Opry, and see other fun things like beautiful park grounds and street art. Create the perfect Saturday events with the whole family. Make a day out of it, whether you want to visit RCA Studio B, take a backstage tour at the Ryman, enjoy Music Row and the views of the Cumberland River. You can decide to sample beer and crispy fried chicken to explore Nashville's culinary side or take a guided tour to see the land of famous musicians and the country genre. A weekend getaway is within easy reach! With so many fun things to enjoy, the kids and adults alike will have a blast exploring this city during a weekend venture.
Things to Do in Nashville, TN This Weekend for 2023
Dec 5, 2023
to
Jun 30, 2024
The Redneck Comedy Bus Tour Nashville, TN
Schedule

For one of the best weekend activities in Nashville, TN book the Redneck Comedy Bus Tour. This two-hour guided comedy excursion will not only allow you to learn about the city, but you'll be treated to some side-splitting hilariousness along the way.
Dec 5, 2023
to
Dec 31, 2024
General Jackson Showboat Nashville Lunch & Dinner Cruises
Schedule
Lunch or dinner aboard the legendary General Jackson Showboat will give you a fun dinner and show experience during your weekend getaway. Classic country music and southern-style dishes have made this one of the hottest options for an evening or lunch in Nashville. Make sure you get to experience it for yourself!
Dec 5, 2023
to
Mar 3, 2040
Grand Ole Opry Schedule, Tickets & More
Schedule
No matter how much or how little time you spend in Nashville, you have to visit the Grand Ole Opry to experience the tradition and grandeur of real country music entertainment. The Grand Ole Opry is responsible for many of the hottest stars and country music we know and love today. You have to spend one evening of your weekend getaway at the Grand Ole Opry to get a glimpse of the real Nashville!
Dec 5, 2023
to
Dec 31, 2024
Country Music Hall of Fame and Museum
Schedule
When you're in the country music capitol of the world, you don't want to skip anything as important as the Country Music Hall of Fame and Museum. This museum covers an entire block of downtown Nashville with it's exhibits. Gold and platinum records, rare recordings, and every type of memorabilia imaginable are featured in this incredible museum. It's a "must see" on a vacation in Nashville!
Dec 5, 2023
to
Oct 25, 2024
Nashville Nightlife Dinner Theater
Schedule
Enjoy some of the biggest hits in country music made famous by seasoned artists Patsy Cline, Hank Williams Sr., Sara Evans, Toby Keith and so many more. This dinner show has been deemed one of Nashville's best and comes complete with a hearty, delicious buffet with endless options. The entertainment and the awesome food makes this show one of the best weekend activities in Nashville for this year.
Dec 5, 2023
to
Nov 30, 2024
Homes of the Stars Bus Tour - Tour Celebrity Homes in Nashville, TN
Schedule
When you're in Music City even just for the weekend, you have to see the beautiful homes of stars like Martina McBride or Trace Adkins. The Homes of the Stars tour will take you to the neighborhoods and along the streets of past and present country music stars. Bring a camera to take pictures of the spectacular houses and even more stunning stars you may see along the way!