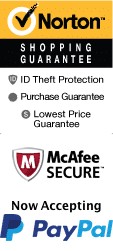 Days Inn Memphis at Graceland
3839 Elvis Presley Blvd Memphis, TN 38116
1-800-987-9852
Chat Now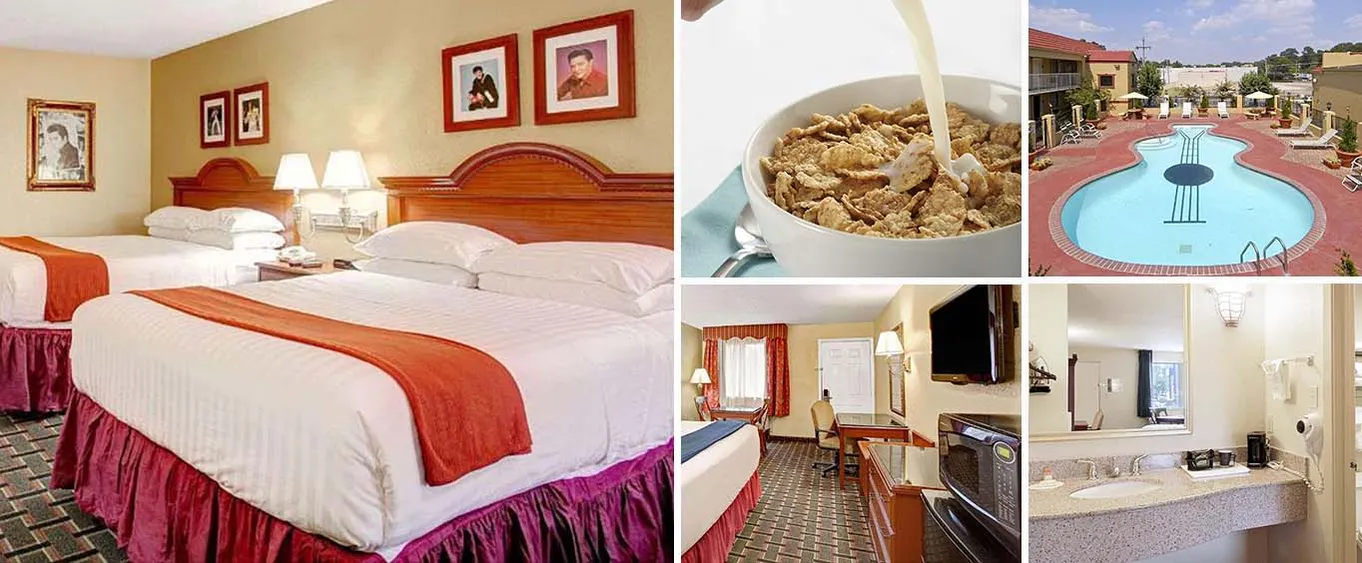 Enjoy comfort and affordability while visiting Memphis by staying at Days Inn Memphis at Graceland less than a mile from Elvis Presley's Graceland Experience. The hotel is conveniently located off Highway 51.
About the Hotel
At the Days Inn, you will be just a short distance away from many of Memphis' attractions, all while being able to enjoy the many amenities the Days Inn has to offer, including high-speed internet and mobile check-in. The Days Inn wants to make sure you have all the conveniences of home including free parking, a hairdryer, RV parking, and the hotel is pet friendly. The hotel also has balconies available upon customer request.
About the Rooms
After a day of exploring Memphis, return to your hotel room where you will be able to take advantage of an array of niceties. Visitors are sure to have a great time experiencing everything from the plush beds to the inviting bathroom amenities. Guests will also find a sitting area and plenty of other great features. Relax in the evenings with your favorite TV shows or browse the internet with the free WiFi.
Be sure to partake of the famed Memphis Bar-B-Que and check out Big Bill's Bar-Be-Que or Marlowe's Ribs & Restaurant both located just a short drive away from the hotel. If you are craving something other than BBQ, there is also BJ's Buffalo Style Hot Wings, Rock N Roll Cafe, Gladys' Diner, and EP's Bar & Grill, just to name a few. There are several places to shop while in Memphis, all within close distance of the Days Inn including Laurelwood Shopping Center,the Rainbow Shops, and Overton Square. Lastly, you can't truly experience Memphis without taking in some of the attractions and there are plenty to choose from. If you are wanting to take a guided tour try Elvis Presley's Memphis Tour. There is also the Sun Studio to check out as well the Beale Street Entertainment District. The Days Inn will provide comfort and convenience while you explore Memphis.
Reviews

Butch&debbie Vanmeter
Bedford Indiana47421
✓
Verified Traveler
First time there and man it was good to elvis home and the stay here was nice we was there on the 30th and cant wate for 31th we be there my wife love it she never been to see elvis but she love.S his songs just like me we all love you elvis and miss you form debbie vanmeter butchvanmeter

Valerie Sanford
Burlington, IA
✓
Verified Traveler
Some things in need of repair, but for the price it was comfortable and location by graceland was great!

Eva Moore
Hoxie, AR
✓
Verified Traveler
Fantastic location...Walking distance to graceland, enjoyed the guitar shaped pool! Exceptional value.

Heather Smith
Falkirk,Scotland
✓
Verified Traveler
We spent just one night in this inn but it was very pleasant and the people were very friendly.We had two kids with us and they loved the guitar shaped pool.The only thing that stopped us from staying another night was when we saw two housemaids in our room after the cleaning was done.One of them was in the room and the other was standing at the door.We were at the pool and could see right up to our room.When my husband went up they left.Apart from that it was clean and everything we needed,but i would've slept on the streets to be near the king!
Location Highlights
Nestled in the heart of Memphis, the Days Inn Memphis at Graceland offers a prime location for travelers looking to explore the city's many attractions. Just a stone's throw away from the iconic Graceland estate, visitors can immerse themselves in the history and culture of the legendary King of Rock and Roll. Guests can also indulge in some retail therapy with a variety of shopping opportunities nearby, from local boutique shops to larger chain stores. For those looking to sample some Southern comfort food, the surrounding area boasts a plethora of dining options, including the famous Memphis-style BBQ. Additionally, the hotel is in close proximity to beautiful parks and recreational areas, perfect for a leisurely stroll or picnic. With so much to see and do, the Days Inn Memphis at Graceland is the perfect home base for your Tennessee adventure.
Book Now!