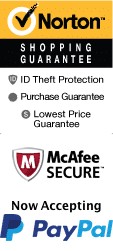 Memphis, TN Shopping
Memphis, TN is a great place to be if you are into shopping. With the
various gift shops, shopping districts, malls and outlets you are sure
to find everything you are looking for in Memphis. So put on your
comfortable shoes and head off to the shopping adventure of your life.
Memphis Shopping Districts
Peabody Place. Features an exciting variety of
entertainment-oriented retailers, unique specialty shops and national
favorites like The Gap, Victoria's Secret and Ann Taylor Loft. Also
includes a multi-screen movie theater and themed restaurants. During
warm weather, there are also outdoor concerts that are performed for
the shoppers.
Beale Street. The most famous
street in America for music and fun. Located in the heart of downtown
Memphis with three blocks of more than 30 nightclubs, restaurants and
retail shops. Although known for its nightlife, there is plenty of
shopping opportunities throughout the day and night.
Overton Square.
A multi-block entertainment district located in the heart of Midtown
Memphis. An assortment of unique retail shops, multiple live theatre
and entertainment venues and Memphis' only independent movie theater.
Cooper-Young Entertainment Center.
Located in historic Midtown Memphis. This retail district features
shops and galleries with unique art and gifts. Several restaurants and
coffeehouses offer a variety of cuisine.
Memphis Malls
Memphis Malls are considered to be one of the best things to do in Nashville.

Wolfchase Galleria. This mall is our personal
favorite. Considered to be the Mid-South's premiere shopping
destination featuring Dillard's, Goldsmith's, JC Penney, Sears and 120
specialty shops with 25 area exclusives. In addition, you will find
food in the food court or in one of the four restaurants, plus a Malco
Theater and a fantasy carousel. The mall is clean, upscale and airy.
Parking is free and there is plenty of it and the restrooms offer clean
facilities and family facilities.
Southland Mall.
A very nice mall with stores that include Bath & Body, Goldsmith's,
Sears, Colberts and Designer Apparel Bridal Gallery. Take a break and
dine at one of the many restaurants.
Hickory Ridge Mall.
Fashionable shopping, festive atmosphere - nestled in the heart of
southeast Memphis, Hickory Ridge Mall features an exciting collection
of fine department stores, specialty shops, the Marketplace and a
double-decker Venetian carousel. Relax in soft seating areas or taste
Picnic Square's international foods.
Oak Court Mall.
This mall is anchored by Dillards and has the region's largest
Goldsmith's. Oak Court Mall offers a full complement of high-end
specialty stores including Banana Republic, Ann Taylor Loft, Jos A.
Bank, Tennessee's first Starbucks Coffee and much more.
Laurelwood Collection Shopping Mall and Laurelwood Shopping Center.
Located in the heart of East Memphis, Laurelwood Collection offers the
shopper casual dining at Chili's and a unique array of shopping options
from high fashion shoes and clothing to antiques, bedding, toys, rugs
and sporting equipment. At the Laurelwood Shopping Center, you can make
a quick run into your favorite boutique or stroll the open-air
walkways. You'll find specialty stores with the names you want and gift
selections you won't find anywhere else.
Memphis Outlet Malls
Belz Factory Outlet Mall. You can find a bargain
here everyday. Buy direct from the manufacturer at up to 75% off
retail. Stores include Bass Company Store, Old Time Pottery, Nike
Factory Store and many more.

Casino Factory Shoppes. Casino Factory
Shoppes is located 12 miles south of Memphis on Highway 61 in Tunica.
It offers an outstanding variety of high-quality, prestige label
merchandise at outlet prices - including GAP Outlet, Nautica, Reebok,
Pfaltzgraff, Case XX-Chicago Cutlery, Wilsons Leather and many more.
No matter what mall you are interested, we have you covered with the best hotels in Nashville.
Unique Memphis Shopping
Memphis Flea Market-the Big One. Shop the biggest
flea market in the Mid-South with over 1,000 vendors. Facilities are
positioned in four buildings plus the outside area. Find antiques,
clothing, jewelry, sports cards, crafts, framed pictures, candles,
computers, rugs and more.
Cordova Cellars Winery and Vineyards.
This is a full production winery located in a suburb of Memphis. The
winery is open for tours, tastings and sales. Visit the cellar to learn
how wine is made. Picnic and group facilities are available.
South Front Antiques Market.
With over 18,000 sq. ft. of antiques and collectibles, you can find
just about everything here. The Market specializes in architectural;
doors, mantels, brackets and hardware, and also offers collectibles;
stamps, postcards, art, furniture, light fixtures and wrought iron.
You might want to bring extra luggage with you so you can take home all the deals and great buys you will find in Memphis. Plan your trip to Memphis today.