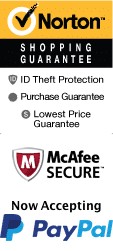 Exploring a Region with Day Trips from Memphis, TN
ORDERING INFORMATION
Book by Phone:
1-800-987-9852
Book Online:
Taking a day trip from Memphis is a great way to experience the rest of the region without taking too much time away from your vacation. Just a short drive away, vacationers will find not only the birthplace of a king, but a wonderful world of wildlife, a museum dedicated to soulful sounds of blues music, and an incredible arena and exposition center that holds some of the most exciting events for miles. So take a day out of your next Memphis vacation to discover just what lies outside the town's borders.
Tupelo
The small town of Tupelo has a big claim to fame as the birthplace of the King of Rock n' Roll, Elvis Presley. Here you can visit the very home where he was born. This small, two-room home is a must see visit for any fan of the King, and since it is a little over an hour and forty minutes away, it makes a great day trip for Presley fans. Be sure to enjoy a Elvis Presley's Graceland Platinum Experience beforehand, and maybe buy a couple of Elvis CDs to listen to on the drive over.
Tunica
On the other south side of Memphis you have Tunica, Mississippi, home to several area casinos for 24-hour nonstop gaming! You can enjoy headlining entertainers, wild parties, games galore, and quite a bit more while here. The golfing opportunities are pretty exhaustive here, so give it a shot. Take a quick stop at the Blues City Cafe for lunch before heading out, as this is one day trip that will have you coming back for more.
Tunica is also home to the Tunica Arena and Exposition Center, which hosts many exciting events throughout the year. Horseshows are the standard fare, with motor sports spread throughout. Team roping events draw large crowds, so it is definitely worth the visit.
Ripley
On the other side of Memphis, about an hour away, you'll find the Chickasaw National Wildlife Refuge in Ripley, Tennessee. Travelers who enjoy the thrilling nature of forest wildlife will enjoy observing all that thrive here. You'll find geese, ducks, bald eagles and more throughout this wonderful park. Hunting and youth hunts are also popular throughout the park. Memphis vacationers who enjoy Mud Island River Park won't want to miss this attraction.
Clarksdale
Drive a short 75 miles from Memphis and you'll find the Delta Blues Museum in Clarksdale, MS. The building itself is nearly a century old, and is packed with enough information to make it a must see attraction for the area. In the center of the museum is a tribute to one of the best blues artists of all time, Muddy Waters, that you'll want to see.