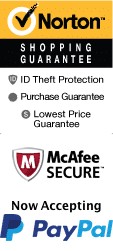 A Tourist Guide to Horses of Course in Mackinac Island, MI
In the early 1800s, Mackinac Island was becoming a popular destination for wealthy travelers and tourists. As the popularity of automobiles grew through the years, horse drawn carriages were as essential to tourist activity then as they are now. And for the purpose of public health and safety, preserving the quiet streets from the noisy automobiles that scared the horses, the cars were banned in the 1920s.

In modern days this law can seem antiquated and strange, but to those who know Mackinac Island, it is essential for preserving the island's inherent charm. The pace of the island is slower just as it was over two hundred years ago. That very fact is part of what makes this town the only one of its kind in the nation.

Mackinac Island Horseback Riding on Mackinac Island and Other Activities

During warmer seasons, nearly any activity of a day in Mackinac Island can involve horses. So it is important for visitors to familiarize themselves with this idea. From Mackinac Island horse rentals to Mackinac Island horse riding, there's something for everyone.

Riding Lessons
Supervised riding and lessons are a great way to warm up to these beautiful animals. Saddlehorse Livery Stables is an organization that offers many different opportunities to experience horse riding for any riding level. The Chamber's Pony Carousel gives supervised rides for children. The Horsemens Association, Cindy's Riding Stable and Jack's Livery Stable offer lessons for all ages.

Trail Riding
Mackinac Island State Park takes up about 80 percent of the island and has the best trail riding one could ask for . There is nothing more refreshing or exhilarating than horseback riding through the woods. For an hourly fee, guides will prepare the horse and take it to the park, even give you tips and personally guide you through the trail for no extra fee.

Traveling With Your Horse?

The Arnold Line Ferry will transport your horse to the island from the city. During the busy season it can be difficult to find stable space or barn space for your horse, but don't dismay. Planning ahead is the key. But the good news is that once you have the horse on the island, there are dozens of trails open for riding without paying a fee. And you will always have transportation by bringing your own horse.

Mackinac Island Horse Rules to Remember?
Horses must be kept to a walk on all roads that are paved.
Horses will always get the right of way.
Downtown during business hours or on the outer limits of highway M-185 saddle horses are not allowed.
Running a rental horse is not allowed on the island.
Don't leave a rental horse unattended.
Ask before you pet; horses are standing sleepers and you may startle them

Mackinac Horse Events to Look For?
Annual Mackinac Island Horse Show, August 14: Sponsored by the Mackinac Horsemen's Association. Come see the top breeds prancing in their prime.

The Epona & Barkus Parade & Dog & Pony Show: Just enjoy the show or enter your own pony or dog. Your horse or dog can be entered by contacting the Mackinac Island Dog & Pony Club.

Annual Labor Day Formal Ride: Labor Day scheduled horse ride starting at 9 am to 11 am. See the beautiful Mackinac scenic woods and Victorian homes while enjoying the camaraderie of a group ride.