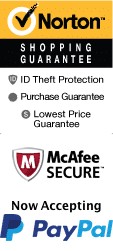 Sierra at Tahoe is a ski resort in the city of Twin Bridges.
The Sierra at Tahoe more commonly known as the Sierra ski resort is a family oriented resort with a variety of snow related activities available to the public. All ski and snowboarding activities are available for both beginners, intermediate, and advanced skiers.
Sierra at Tahoe is family friendly ski resort near the El Dorado National Forest. The resort is known for having heavy snowfall during the year. The Sierra at Tahoe ski resort can accommodate people with different skill levels. Visitors to the resort can take lessons in skiing and riding. Resort visitors can rent equipment such as snowboards, skis, boots, and poles. Sierra at Tahoe is comprised of various parks and a halfpipe that was created to meet the skill level of any resort visitor. Guests of the ski resort can use the park at their skill level and progress to parks that have a more difficult skill requirement. Frequent visitors to the resort may be interested in a season pass which offers additional benefits.
Tourists visiting the resort for the first time may also be interested in taking a tour with Tahoe Photographic Tours and riding bike trails at the Tallac Historic Site. There are many activities that are available for active people who are interested in visiting tourist attractions that focus on physical activity.