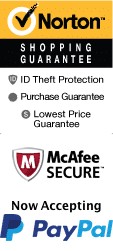 Boreal Mountain Resort at Lake Tahoe, CA
19749 Boreal Ridge Rd Soda Springs, CA 95728
The Boreal Mountain Resort has been operating for over 50 years.
They teach you how to ski and ride with true professionalism. The resort is located on Interstate 80 along Lake Tahoe. People love coming to Boreal because it is one of the easiest resorts to access from Nevada and Northern California. Another reason, they are the first resort to open each winter. The mountain gains on average 400 inches of snowfall per season.
This resort is optimal for families all the way to intermediate to advanced skiers. Boreal has a tubing park making it safe since you do not come into contact with skiers or snowboarders. This is the best choice for all out family fun. The tubing park has two moving carpets, groomed tubing lanes and high quality tubes. There are all day or 90 minute sessions available that include park access and all day snow play. The park allows all ages however, some younger children may be limited to the carpet tubing area.
There are many accommodations in the surrounding area of The Boreal Mountain Resort. Hampton Inn & Suites is very popular, if you have the money then the Ritz Carlton Lake Tahoe is very nice, and if you are on a budget the Best Western Plus is available. Whether you are planning a skiing trip or just some fun in the snow, the Boreal Mountain Resort at Lake Tahoe is sure to please.