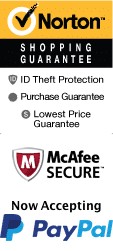 The Historic Boeger Winery in the steep Sierra foothills maintains a strict quality standard. Small enough to pay attention to detail, this winery produces exceptional wines.
The vineyards and historic structures stand like a snapshot of California Agricultural history. Built on a site originally homesteaded during the gold rush of 1850, the original home, cellar and distillery are still in use today.
While much of the vineyards were removed and replaced with orchards during the prohibition era, there are still a few surviving vines from the 1800s. But the orchards have since been replanted with grapevines, and 80% of the wine produced by Boeger is estate bottled.
Operating since 1974 as Boeger Winery, you'll enjoy a trip back in time tasting wines in the old home stead or cellar, and the award-winning wines are a splendid as the view.