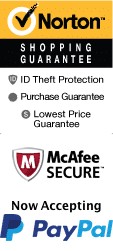 Coyote Moon Golf Course near Lake Tahoe, CA
1 Heritage Way South Lake Tahoe, CA 96150
Coyote Moon Golf Course is a 250-acre course located near Lake Tahoe, California in the town of Truckee, California.
The course is a mountain course designed by Brad Bell, a former PGA Tour golfer. The beautiful course is in a secluded area, away from neighborhoods, with stunning mountain views.
Many people find the Coyote Moon Golf Course a challenging course to play, however, all levels of golfers will enjoy playing here regardless of their skill. Surrounded by pine trees, granite hills along, and Trout Creek, this course is gorgeous and is one of the most beautiful courses in the United States. Guests can enjoy breathing the clean mountain air as they play the sport they love.
To prepare you for the course, the Coyote Moon Golf Coursehas a full swing warm-up station with balls included, large chipping and putting greens, sand bunkers, and chipping and flop-shot areas. The course also hosts the Bar & Grill for guests to enjoy food before golfing or after the last hole.
Located just a short distance from Lake Tahoe, Coyote Moon Golf Course is a gorgeous place to visit and play a round or two of golf. Other area attractions include visiting Squaw Valley and Incline Village in the area.