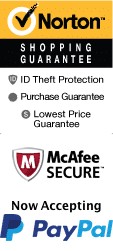 In the heart of Apple Hill along the steep hillsides of the Sierra Foothills, one of the areas younger, but impressive wineries, Jodar Vineyards and Winery, makes its home.
The Jodar story is unlike the history of most wineries, as they took the hard road to producing award-winning vintages. Literally blasting away the granite slopes, and carving terraces from the rocky terrain, to plant their vineyard, they managed to bottle their first vintage Cabernet Sauvignon before the winery was even completed. With special permission, the first wine was created in a winery with no ceiling or walls. But they grapes knew it was time, and it worked out beautifully. That was nearly three decades ago, and the vineyards overlooking the American River, near Mosquito, are producing fine wine.
Come enjoy a journey of current releases at a wine tasting with knowledgeable staff to assist, and a splendid location amid the Oak and Pine in the foothills.